City survival sim Frostpunk is getting its biggest expansion to date next month in the form of a paid DLC expansion, The Last Autumn. The expansion rolls the clock back to before Frostpunk's apocalyptic snow had covered the world, giving you a chance to run a settlement in the midst of a much greener setting.
That doesn't mean it'll be a much friendlier game, however. The frigid snow is on the way, and The Last Autumn is about "civilization's last attempts to remain unbeaten by nature and build a generator to save your people." To do that, you'll have a new set of tools, which includes new buildings and technology to research, as well as a new Book of Laws that will "shape the Frostpunk society in previously unknown ways."
If you've played any Frostpunk, you'll understand this is fairly ominous – 11 bit studios' hit game is as much a Lord of the Flies-style human misery simulator as it is a city builder. There are trade-offs in every decision, and no matter how you decide to run your colony, you'll ultimately be picking winners and losers – and between life and death.
Here's a trailer that provides a bit of the narrative context: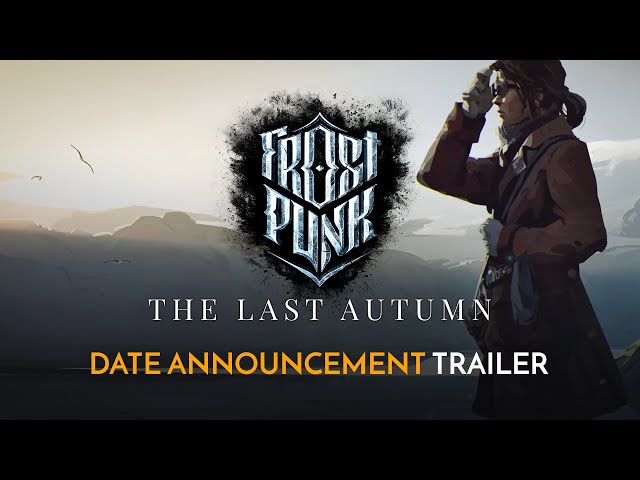 "We're really excited to show our latest work to the community," says Frostpunk lead designer Kuba Stokalski. "The Last Autumn will debut a month later than originally planned, but we firmly believe that it will be worth the wait since it's one of the most amazing things we did with Frostpunk so far."
You can wishlist The Last Autumn on Steam now, and it's part of the Frostpunk Season Pass. It'll be available January 21 for $16.99 USD or your regional equivalent if you wish to buy it separately.
If you can't get enough of Frostpunk's brand of gloom and doom, check out our list of the best post-apocalypse games that will prepare you for Armageddon. You can also get into the Christmas spirit (or spirits?) with Frostpunk's free Christmas Carol update from last year.