The Genshin Impact version 4.1 update is breaking new ground with one of its upcoming additions to the roster. The recent Genshin Impact 4.1 livestream revealed that one of the new five-star characters, Wriothesley, will be a Cryo catalyst user, making him the first of his kind. Coincidentally, he'll also be the first five-star Cryo male character in the anime game as well.
Visually, Wriothesley will have gameplay in the same vein as Heizou – a catalyst user who appears to use physical combat for normal attacks instead of the typical magic and floaty spells we tend to see from other catalyst users.
His catalyst attacks form gauntlets around his hands for combos that look more like boxing strikes infused with the Cryo element. So, if you're looking for a bit of a cool switch-up when it comes to combat, he might be a good pull, purely for the style.
After the addition of Wriothesley, the only element/weapon combination we're missing is a Hydro claymore user. Seeing as we've just started our journey into the Hydro nation, that empty slot could very likely be filled by the time we reach version 5.0.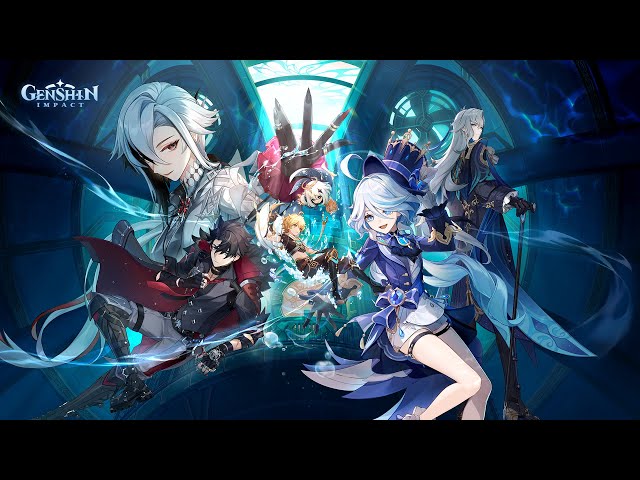 Wriothesley will appear in Genshin Impact version 4.1 alongside the Chief Justice of Fontaine, Neuvillette, giving us two new five-star characters to pull for this time around. Neuvillette and Hu Tao will be available in the first half, while Wriothesley and Venti appear in the second half.
Both banners look great this time around, especially if you're interested in Fontaine's main storyline. From a gameplay standpoint, Hu Tao has been top-tier since her release, and Venti is still a solid Anemo user.
If you're unsure of who to pull for with these tempting choices, be sure to have a look at our Genshin Impact tier list after redeeming all available Genshin Impact codes to receive as many free Primogems as possible.