Genshin Impact version 4.1 should arrive near the end of September, and if recent leaks are to be believed, it'll add a whole new section of map to Fontaine. HoYoverse has expanded new regions like this before, with both Inazuma and Sumeru becoming larger soon after being added to the anime game. Fontaine's above-ground map feels relatively small as-is, but this Genshin Impact update looks like it'll be adding both land and underwater areas.
The Hydro nation was just added to the north of Sumeru in Genshin Impact version 4.0, and in version 4.1, it looks like the map will continue to grow northward. The map of Teyvat has begun to look a bit strange in shape, with Fontaine feeling isolated in the northwestern corner, connected only to Sumeru through ports and narrow waterways.
If the leaked map is correct, two more Statues of the Seven will be added above the Court of Fontaine, along with about 15 teleport waypoints scattered about. A few of those waypoints appear to be underwater, so both sides of Fontaine's map will be growing soon.
The leaked image comes from known leaker 'blednaya,' and you can see it for yourself in this Reddit thread. The map's location names are in Russian, but you can still see the layout of the upcoming expansion clearly.
Interestingly, there doesn't seem to be a fully completed rail line in the northern part of Fontaine – the line looks partly finished or broken.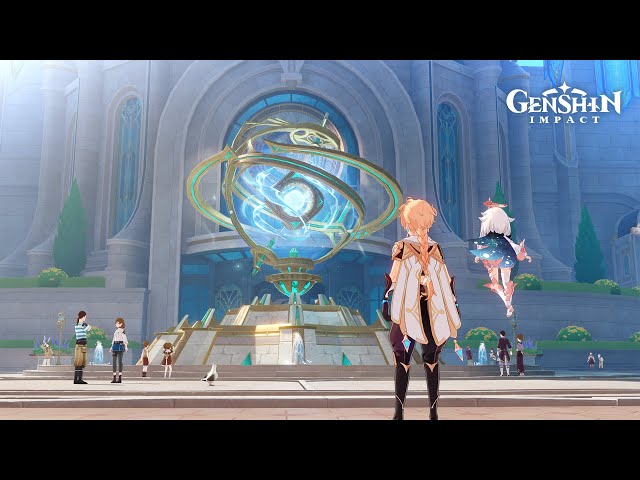 There's still a little over two weeks left until version 4.1 comes around, so you still have time to pull for the top-tier Zhongli along with Childe and the newcomer, Freminet.
If you're unsure of who to aim for when it comes to your team, check out our Genshin Impact tier list along with the available Genshin Impact codes to claim a few free Primogems.