Want to know the Genshin Impact 4.0 release date? Genshin Impact's biggest update of the year is right around the corner. We've spent enough time playing the game over the past two years to figure out what this big update might introduce, including a brand-new region called Fontaine.
You can expect something big from the free PC game as we draw closer to the middle of the year. Genshin Impact 2.0 introduced Inazuma, a brand new region to the fantasy game, as well as a host of characters and quests. The 3.0 update followed the same pattern, adding the Sumeru region to the world of Teyvat as well as the Dendro element. We have confirmation from the devs that Fontaine is coming, along with three brand-new Hydro characters. Here's everything you need to know about Genshin Impact 4.0, including the release date, the Fontaine region, and the new characters set to join the roster.
Genshin Impact 4.0 release date
The Genshin Impact 4.0 release date is set for Wednesday, August 16, 2023.
There was some speculation about whether there would be a 3.9 update before 4.0, but it looks like the devs are going straight to 4.0 from 3.8.
Genshin Impact 4.0 preload
Genshin Impact maintenance begins on August 16 (or August 15, depending on what region you're in). You can preload all of the in-game content ahead of time by logging into the PC version of the game and downloading the pre-installation resource package. This should be somewhere around 32-34.2 GB, and will require 64-68 GB space to unzip. It's worth mentioning the preload is also available on mobile devices and PlayStation 4/5.
Genshin Impact 4.0 Fontaine region
We got our first real look at Fontaine at the end of the 3.8 livestream. It looks like players enter Fontaine via a boat that sails down a long water bridge hovering above the terrain. As expected, the region features plenty of water features to emphasize that this is the Hydro region.
As one of Teyvat's seven nations, Fontaine has been referenced plenty of times by many NPCs across the world. Fontaine, which means 'fountain' in French, is the home of the Hydro region. Just like the Electro Archon, Raiden Shogun, and the Dendro Archon, Nahida, we can expect to see the Hydro Archon in this region at some point, though we know nothing about this mysterious figure right now.
Caspar, an NPC found in Liyue, is one of the only characters in the game that originates from Fontaine. Judging by his formal clothing, this leads us to believe the population of Fontaine may be high class. Talking to Caspar reveals he enjoys Liyue's scenery as it's "completely different from my homeland".
Genshin Impact 4.0 Fontaine map size
The latest Fontaine leaks have shown off the underwater map located underneath the new region's surface. Fontaine's underwater map appears to be one of the largest regions in Genshin Impact so far, and that shouldn't surprise anyone who has been looking at the leaks as there's going to be a lot underwater exploration in this update.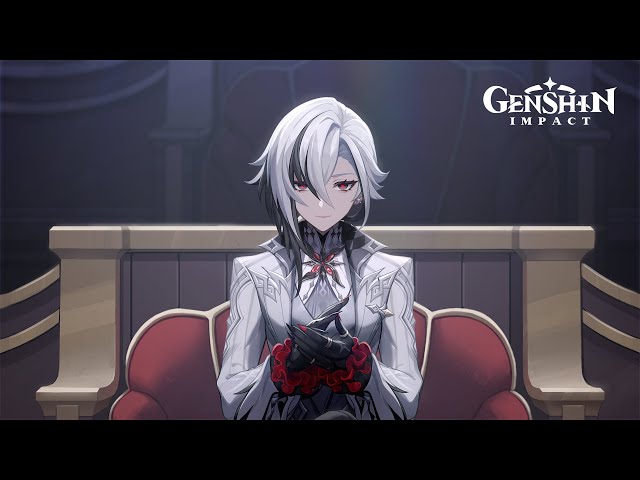 Genshin Impact 4.0 new characters
The three latest characters coming to the Gneshin Impact are a trio of siblings: Lyney, a five-star Pyro character, Lynette, a four-star Anemo user, and Freminet, a four-star Cyro user. You have a chance to grab Lynette as one of the free four-star characters – check out the 4.0 free character to see which event you need to track down and complete.
Genshin Impact 4.0 Fontaine leaks
Now that the Genshin Impact 4.0 beta has gone live, there are plenty of in-game leaks to take a closer look at. The entire Fontaine map has leaked on Reddit, showing off the number of waypoints and other icons on offer. There's a lot of water between all four of the islands, but this might not be wasted space like it is in Inazuma.
The Fontaine gameplay at the end of the 3.8 livestream showed the Traveler diving into the water, showing off an entirely new play space in Genshin Impact. Judging by the placements of some of the waypoints on the map, there's a good chance players are going to be able to swim in that water to complete quests.
Genshin Impact 4.0 diving mechanic
Known Genshin Impact leaker, Papatronic_C on Twitter, has posted about the diving mechanics and how you're going to be able to control your character underwater. Unlike the water in other regions, you can dive into the water in Fontaine without needing to breathe. You do have a stamina bar underwater according to Papatronic, but you won't drown once the gauge depletes.
You also have access to a different set of attacks that can be used to interact with enemies and objects underwater. The Traveler can charge a water projectile to hit items from afar. We've also seen images of leaked events from 4.0 showing off timed swimming challenges.
Genshin Impact 4.0 Hydro Traveler
As the Traveler explores each new region, they also gain the ability to change their element. Fontaine is the region of Hydro, meaning the Traveler is able to switch to the Hydro element once you gain access to the region. Known Genshin Impact leaker, Dim, has revealed all of the Hydro Traveler's animations, giving us a look at the bubble attack which also can be used underwater.
Genshin Impact 4.0 leaked characters
There was a leak from an unknown source that revealed several Fontaine characters, though very little is known about the unreleased models. This leak is most likely real as the image has been removed from Twitter and Reddit in response to a copyright notice.
The image reveals ten character models standing with their arms stretched out, known as an A-pose. In a now-deleted tweet from Genshin Impact leaker Mero, they claim not all of the characters in the image are from Fontaine. There's a woman with pink hair in the image wearing a Mondstadt Anemo vision on her shoulder, but we're not sure which other character could hail from Mondstadt.
Genshin Impact leaker, SaveYourPrimos, also confirmed the Fontaine characters leak is real. According to SaveYourPrimos, there were leaked character models from months ago that lined up with this artwork, including a woman with purple hair whose color palette received an update in this leak. Posting on their side account, SpendYourPrimos confirmed there are two to three more characters coming to the game in the 4.0 update. They state at least one of them is a tall male, similar to Ayato and Zhongli.
Genshin Impact 4.0 new gadget
According to a new leak, Fontaine is going to give players access to a new gadget that makes it easier to catch Crystalineflies. According to the leak, you're going to need to collect 300 pieces of a Fontaine ore to build the gadget.
That's all we know about Genshin Impact 4.0 right now, but we recommend keeping this page bookmarked as we're going to be regularly updating this guide with new information. In the meantime, don't forget to check out our Genshin Impact codes guide to claim all the primogems and mora you can. Finally, our Genshin Impact tier list makes it easy to see which characters in the anime game are worth picking.