We know the Genshin Impact 4.0 release date is coming later this year, and we've spent enough time playing the game to figure out what this big update might introduce, including a brand new region called Fontaine.
You can expect something big from the free PC game as we draw closer to the middle of the year. Genshin Impact 2.0 introduced Inazuma, a brand new region to the fantasy game, as well as a host of characters and quests. The 3.0 update followed the same pattern, adding the Sumeru region to the world of Teyvat as well as the Dendro element. There's no way to know exactly what Genshin Impact 4.0 holds, but we have some ideas as to what the devs might be working on.
Genshin Impact 4.0 release date speculation
The Genshin Impact 4.0 release date is most likely going to be between July and August. Looking back at previous major updates, 2.0 launched on July 21, 2021, and 3.0 launched on August 24, 2022, so it's highly likely 4.0 releases anywhere between these two months.
Genshin Impact 4.0 Fontaine region
As one of Teyvat's seven nations, Fontaine has been referenced plenty of times by many NPCs across the world. Fontaine, which means 'fountain' in French, is the home of the Hydro region. Just like the Electro Archon, Raiden Shogun, and the Dendro Archon, Nahida, we can expect to see the Hydro Archon in this region at some point, though we know nothing about this mysterious figure right now.
The Twitter account SusAmongusLeaks has revealed a brief clip showing an unfinished area in Genshin Impact. The person running the account believes this area is Fontaine, but they also state this could be a past version of the city that only appears in a vision.
Caspar, an NPC found in Liyue, is one of the only characters in the game that originates from Fontaine. Judging by his formal clothing, this leads us to believe the population of Fontaine may be high class. Talking to Caspar reveals he enjoys Liyue's scenery as it's "completely different from my homeland". If the leaked footage of Fontaine is real, the moving cogs and running water featured in Fontaine would make for a radically different landscape compared to Liyue.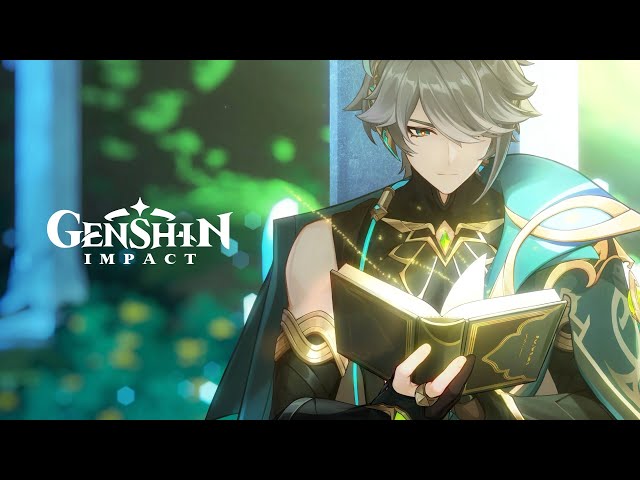 Genshin Impact 4.0 new characters
There was a leak from an unknown source that revealed several Fontaine characters, though very little is known about the unreleased models. This leak is most likely real as the image has been removed from Twitter and Reddit in response to a copyright notice.
The image reveals ten character models standing with their arms stretched out, known as an A-pose. In a now-deleted tweet from Genshin Impact leaker Mero, they claim not all of the characters in the image are from Fontaine. There's a woman with pink hair in the image wearing a Mondstadt Anemo vision on her shoulder, but we're not sure which other character could hail from Mondstadt.
Genshin Impact leaker, SaveYourPrimos, also confirmed the Fontaine characters leak is real. According to SaveYourPrimos, there were leaked character models from months ago that lined up with this artwork, including a woman with purple hair whose colour palette received an update in this leak. Posting on their side account, SpendYourPrimos confirmed there are two to three more characters coming to the game in the 4.0 update. They state at least one of them is a tall male, similar to Ayato and Zhongli.
That's all we know about Genshin Impact 4.0 right now, but we recommend keeping this page bookmarked as we're going to be regularly updating this guide with new information. In the meantime, don't forget to check out our Genshin Impact codes guide to claim all the primogems and mora you can. Finally, our Genshin Impact tier list makes it easy to see which characters in the anime game are worth picking.