Genshin Impact's ongoing Tale of the Five Kasen story has been given a standalone teaser with an animated short detailing the five legendary poets of Inazuma. If you've already been participating in the current Hues of the Violet Garden festival quests for MiHoYo's hugely popular open-world game, then you might already have encountered a summary of the Five Kasen during the event. However, this trailer offers a look at the narrative for people who might be out of the loop.
For those of you who haven't seen it, the tale talks of the Five Kasen (a name meaning "fairies of singing and poetry") known only by their pseudonyms as Suikou, Aoi no Okina, Akahito, Sumizome, and Kuronushi. In the Irodori Festival quests, Albedo portrays the Kasen as five other characters from the game – namely, Venti, Xingqiu, Kazuha, Ayaka, and Scaramouche respectively.
The tale talks of Suikou presenting their works to the Shogun, but questions arise when it comes to light that a page has been torn from the works. This leads to a dramatic retelling of Akahito's expulsion from the Five Kasen when a poem he had submitted was discovered to have been plagiarised. However, Sumizome and Aoi no Okina noted that the poem in question lacked Akahito's distinctive red seal, and that the ink on the page ran when submerged in water, calling its true nature into question.
During the event, which runs April 7 – 25, players learn about the legendary poets, with distinct quests covering each of their stories and their works. Players must have already reached adventure rank 30 and completed the Ritou Escape Plan in Archon Quest chapter II, act I to partake in the Hues of the Violet Garden event.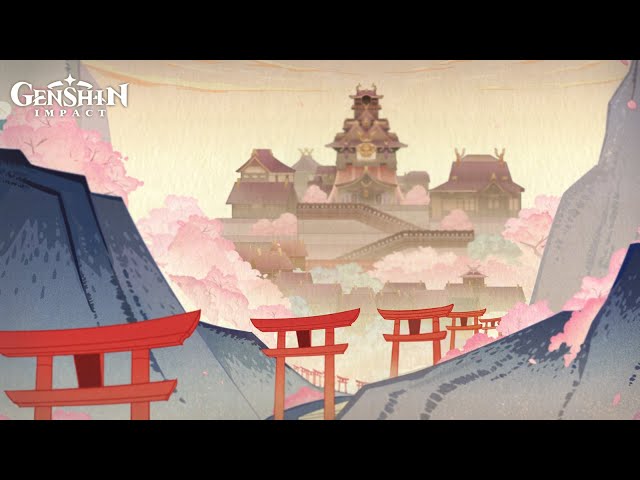 If you're aiming to get there before the event ends, don't miss our Genshin Impact leveling guide, and be sure to check our Genshin Impact Primogems codes for April. We've also got you covered for the best Genshin Impact Ayaka build for the upcoming banner, and news on all upcoming Genshin Impact events too.