Honkai Star Rail is going offline to prepare for the Honkai Star Rail 1.2 release date, so you can look forward to free Stellar Jade as compensation for the downtime. The next major Honkai Star Rail update is almost here, but with the servers set to be down for an estimated five hours, you won't be able to play the turn-based anime game during this time, so make sure you plan ahead.
Honkai Star Rail 1.2 is planning to continue the main story with its Trailblaze missions, with some key players coming into action after the 1.1 update largely focused on side content. We're expecting to see the Xianzhou Luofu storyline brought to a close, and HoYoverse is promising a rather dramatic showdown against one of the biggest antagonists yet.
It also marks the arrival of several hotly anticipated new Honkai Star Rail characters – the death-defying Blade is set to arrive first in the initial phase of the Honkai Star Rail 1.2 banners, while four-star newcomer Luka joins the collective Honkai community's mommy herself as Kafka headlines the phase two banner, finally making her a playable character beyond the game's tutorial.
We'll also see a number of events in 1.2, including an underground treasure hunt with some extremely valuable resources up for grabs – the Self-Modeling Resin helps you synthesize relics to your exact desires, meaning you won't want to skip out on it. There will also be additional Xianzhou Luofu stages for the Forgotten Hall challenge mode, doubling the number of floors on offer, while the Abundant Ebon Deer boss fight returns elsewhere.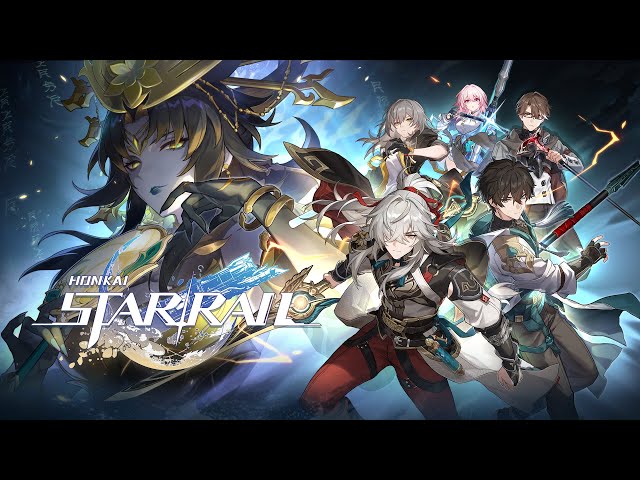 Honkai Star Rail 1.2 maintenance times
Honkai Star Rail maintenance begins on Wednesday July 19, 2023 at 6am (UTC+8), and is expected to last for approximately five hours. You can see the times for your region in the chart below:
| | | |
| --- | --- | --- |
| Region | Maintenance Start Time | Maintenance End Time |
| US West | July 18 at 3pm PT | July 18 at 8pm PT |
| US East | July 18 at 6pm ET | July 18 at 11pm ET |
| UK | July 18 at 11pm BST | July 19 at 4am BST |
| Europe | July 19 at 12am CEST | July 19 at 5am CEST |
| Australia | July 19 at 9am AET | July 19 at 2pm AET |
Honkai Star Rail 1.2 compensation
As a gesture for the server downtime, developer HoYoverse will give 300 Stellar Jade to all Trailblazers who have reached Trailblaze level four prior to the maintenance starting. This will be sent to your in-game mail "within five hours after the update is complete," but you'll need to make sure to claim it before version 1.2 ends.
If you're pondering on your pulls, take a look through our Honkai Star Rail tier list to help make your decisions. We've also put together all the currently available Honkai Star Rail codes for even more free goodies, so you'll have as much bonus stuff as possible.