What are Honkai Star Rail system requirements? You won't need a shiny new gaming PC to run the new HoYoverse game, but we'd still advise checking your rig. While both Honkai Star Rail and its better-known sibling, Genshin Impact, are available on mobile, MiHoYo provides graphics card and GPU suggestions that should help set your frame rate expectations.
To meet Honkai Star Rail minimum requirements, MiHoYo says you'll need a discrete GPU like the Nvidia GeForce GTX 650 to jump on board. In addition, you'll need a rig with at least 6GB RAM installed and a CPU on par with an Intel Core i3, but the specs list doesn't specify which model. We'd suggest using a newer chip to air on the side of caution, but there's a chance it'll play nice with the first Clarkdale i3 from 2010.
Here are the Honkai Star Rail system requirements:
| | | |
| --- | --- | --- |
| | Minimum | Recommended |
| OS | Windows 10 64-bit | Windows 10 64-bit |
| CPU | Intel Core i3 | Intel Core i7 |
| RAM | 6GB | 8GB |
| GPU | Nvidia GeForce GTX 650 | Nvidia GeForce GTX 1060 |
| Storage | 20GB | 20GB |
Aiming for Honkai Star Rail recommended specs actually share common ground with Genshin Impact, as you'll need a newer Nvidia GeForce GTX 1060 GPU to boost fps. You'll also be able to use the same Intel Core i7 or equivalent CPU, but only 8GB RAM is required this time around. However, as with all live service games, system requirements are subject to change, so using a rig with better-than-recommended specs will save you from any hardware headaches down the track.
As for storage, you'll need to free up at least 20GB to match Honkai Star Rail size requirements. That's 10GB less than Genshin Impact, meaning if you plan to swap it out for what could be one of the best free PC games to arrive this year, it should fit nicely.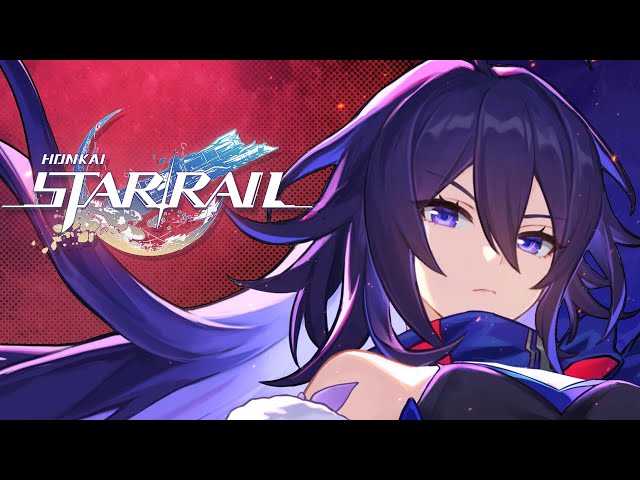 It's worth noting that while MiHoYo doesn't share specific Honkai Star Rail laptop specs, the word 'discrete' used above relates explicitly to laptops. In a way, it serves as a reassurance that mobile graphics cards will be able to handle the HoYoverse outing, even if they're as old as the GTX 650.
Of course, if you're looking to play at 4K without compromise, you might want to take a look at our best graphics card picks, as modern cards will help Honkai Star Rail shine. Options like the Nvidia GeForce RTX 3050 will pack more of a punch than the older recommendations listed above, and neat tricks like Nvidia DLSS could help you play more demanding games using AI upscaling.
The next HoYoverse is finally here, and the Genshin Impact follow-up blends open-world and turn-based mechanics into a sci-fi anime package. If you're planning on diving in, you might want to glance at our Honkai Star Rail tier list, as it'll introduce you to the game's colourful cast of characters.
Planning on playing on the go? We've also tested Honkai Star Rail Steam Deck compatibility to save you any handheld hassle, as anti-cheat can cause on-the-go issues. That said, you'll also want to check how to download Honkai Star Rail, as you won't find the game on Valve's storefront.
Take the Honkai Star Rail system requirements test over on PCGameBenchmark to answer the question… Can I run Honkai Star Rail?