League of Legends Arena is finally out in the wild, challenging players to take down enemy squads in a 2v2v2v2 brawl for the ages. Intertwined with the MOBA's all-new Soul Fighter event, Riot previously commented that the mode was "rushed out" to give League of Legends players something to look forward to this summer. In an exclusive interview with PCGamesN, though, modes product lead Eduardo 'Cadmus' Cortejoso confirms that other projects also took a hit to ensure Arena's release.
While League's lead modes designer Daniel 'Maxw3ll' Emmons previously commented that Arena was "rushed" for players to "have something sick for the summer event," it turns out Arena's impact on League's development was a little more widespread.
Speaking exclusively to PCGamesN, Cortejoso notes that "we were already planning on creating a new game mode, what changed was the timeline to enable it."
Subsequently, he explains that "this led to us diverting resources from other projects and teams into Arena to make sure players could get their hands on it as soon as possible. This led to slight delays in other projects (particularly on upcoming champions) to account for this."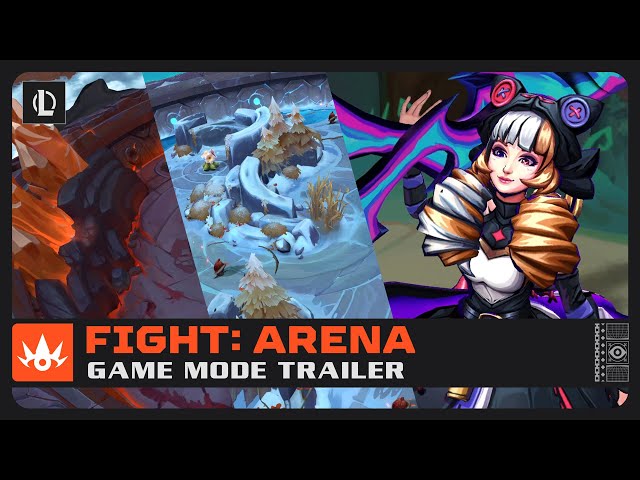 We've seen two champions added to the game in 2023: adorable enchanter Milio and furry midlaner Naafiri, who drops as part of League of Legends patch 13.14. According to Riot's 2023 champion roadmap, we can expect "an emotional artist" to join the roster later this year, while the highly anticipated Skarner rework has been pushed into 2024.
Whether or not The Crystal Vanguard's delayed polishing is a direct result of a refocus on Arena is unclear, but either way, it's obvious that the devs are still working out the creases in the 2v2v2v2 extravaganza – especially given their interest in making the mode a permanent feature.
At the moment we'll see different Soul Fighter champions dive into the fray, helping (or hindering) you in your race to reach the top, but if the mode proves popular, Cortejoso reveals that Riot is "not necessarily locked into the cameo system for all future events.
"We'd like to explore other ways to really land thematic tie-ins with particular beats. Sometimes, we might use champions, like we did for Soul Fighter Cameos. Other times, we might want to take a different approach altogether. Should the mode prove successful enough for a permanent queue, we'd look to explore this space regularly."
So, if it's the Soul Fighter champions that are causing you absolute chaos, then you may not see them leaping around and ruining your games in the future. Maybe we'll see a High Noon tie-in, or perhaps something spooky that brings back the Hallowed Rift (I can live to dream) – the sky, after all, is "the limit" says Cortejoso.
What is he referring to, though? Check back with PCGamesN for the second part of this interview, but in the meantime, I suggest taking a glance at our LoL tier list to help you out, as well as our rundown of the current League of Legends Mythic shop skins – after all, Pyke and Shaco's Prestige Soul Fighter skins look amazing.