League of Legends has just received a new update bringing buffs to a variety of champions in the MOBA. Some of these buffed champions include Akali, Brand, and Milio. The buffs do come at the cost of some nerfing, though, as a few other League of Legends champions like Naafiri, Shaco, and Tristana have been nerfed for better in-game balance. League of Legends is also getting some cool new skins, such as a shiny Immortal Journey skin for Sona and more.
It's no secret that champions come and go in terms of popularity, as Riot regularly releases updates for LoL that aim to bring better balance to the game. Akali hasn't been doing well, described by the developer as needing "sharper and more lethal weapons in her bag of ninja tools." This patch aims to make Akali's energy costs less prohibitive during her laning phase while giving her trades "more bite." Akali's Q energy cost has decreased, and her base damage has increased.
The new League of Legends patch notes, which come courtesy of Riot, also detail huge buffs for Brand, as the developer wants "to make sure he's still a viable mid-lane option." The mana restoration on Brand's passive has been increased to help him sustain his mana pools. Other changes to the champion include an increase in AP ratios on his Q and E abilities. His W and R abilities remain unaffected.
Milio is also getting buffed with 13.16, as his Q ability will now deal more damage. His E ability's base shield strength has also been increased. When explaining Milio's new buffs, Riot stated, "we want to introduce some less Pro-skewed buffs that are focused less on team fights where coordination maximizes output."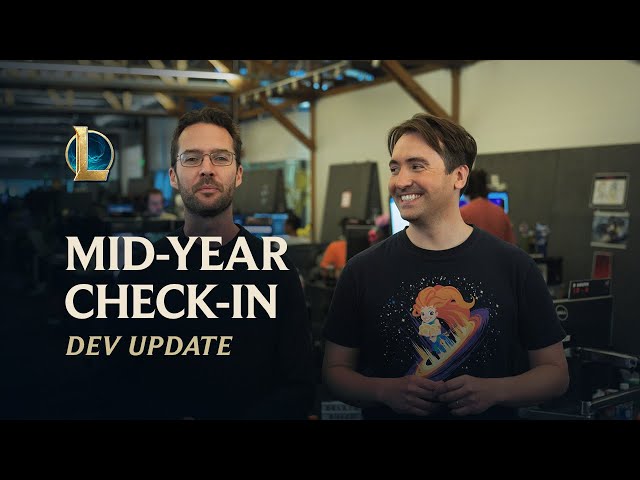 You can read through the full patch notes if you'd like a more in-depth look at all of the champion buffs coming with 13.16, but there are also some notable nerfs. Naafiri has had her base armor, attack damage, and attack speed decreased. Riot cited the new champion's strength in the top lane as the reason, saying "she's consistently able to go toe-to-toe with bruisers in brawls is a signal that her base fighting stats are a tad on the high side."
Shaco has also been nerfed with the update. His base mana regeneration has decreased, while his W ability's mana cost has increased. Other notable nerfs apply to Rek'Sai, Shyvana, and Tristana. Tristana has been a particular subject of focus in the new update, as according to Riot, "Tristana has been terrorizing the mid-lane in pro play recently, as she's simultaneously a hard-to-gank lane bully and a solid late-game scaling crit marksman."
You can also expect to see some stunning new Immortal Journey skins available Wednesday, August 16, at 1pm PT / 4pm ET / 9pm BST / 10pm CET. Kayle, Shyvana, Sona, Soraka, Zed, and Zeri are all getting these cosmetics, with Sona also receiving a gorgeous Prestige Immortal Journey skin.
If you're excited to hop into a match after the 13.16 update, you should check out our LoL tier list for a better understanding of the MOBA's champions. For players excited about the new cosmetics, our roundup of other upcoming League of Legends skins is helpful.