League of Legends is taking some big cues from Street Fighter 6 for its coming summer event, with fresh details on Soul Fighter confirming a new four-player battle mode as well as the launch date for new LoL champion Naafiri. We're also getting new skins for the Riot MOBA, a crossover with Teamfight Tactics and the rest of the Runeterra universe, and a metagame dedicated to Samira. After 2022's Star Guardians, summer is definitely looking up for League of Legends.
Ok, let's start with the new League of Legends mode. The Soul Fighter summer event centers on a SF6 and Tekken-inspired multiplayer battle between four teams of two players. It works like this. Across four distinctive and very colorfully designed coliseums, LoL champions fight it out in pairs, rotating to different opponents after each round. It's 2v2v2v2, and after each pitched battle, you have the chance to power up using Augments. Last team standing wins.
But there's another twist: this is a crossover event between LoL, Teamfight Tactics, League of Legends Wild Rift, and League of Legends Runeterra, so champions and characters from the wider Riot world will occasionally drop into your Soul Fighter matches to stir things up. In some cases, they'll be helpful. In others, they become another tough obstacle between you and victory.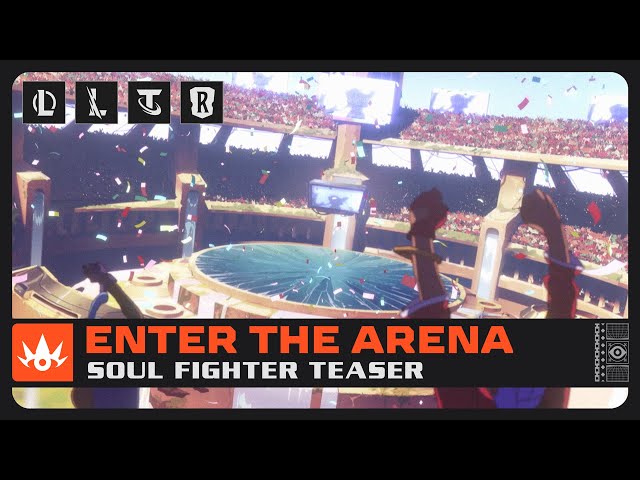 There are also dedicated Soul Fighter skins for essentially the entire LoL tier list, including Samira, Viego, Naafiri (more on her in a second), Shaco, Pyke, Sett, Lux, Jhin, Gwen, Evelynn, Shaco, and Pyke.
Plus, Samira is getting her own dedicated metagame. 'Tournament of Souls' puts the Desert Rose into a style-drive, combo battler mode. As you play standard LoL matches, you develop Samria's reputation, which unlocks new Tournament of Souls opponents. There are ten in total, with each victory granting new Samira unlocks and also higher Tournament of Souls difficulties.
And that's still not all. The Naafiri launch date is also confirmed, with the new LoL champion arriving on July 20 alongside the launch of Soul Fighter itself. A vicious Darkin dog, Naafiri's passive, We Are More, allows you to sic your opponent with a pack of fearsome wolves. Make sure you check our full explainer for Naafiri abilities.
The League of Legends Soul Fighter summer event runs from Thursday, July 20 to Monday, August 28. In the meantime, check out all the changes in League of Legends patch 13.12.
You should also grab everything you can from the League of Legends Mythic shop sales, or maybe give yourself a bit of a shock by asking 'how much have I spent on League of Legends?' It's okay. We won't tell anyone.