Wait right there while I find a YouTube video for Morning, by Grieg. Now that's playing *ahem*: "When daisies pied and violets blue, And lady-smocks all silver-white, And cuckoo-buds of yellow hue, Do paint the meadows with delight, The cuckoo then, on every tree" will tell you it's time to look at the games coming out in March that you're not going to want to miss.
It's now spring – spring! If you couldn't tell by the classical music or Shakespeare's poem, I'm just a little bit excited. Goodbye to the cold damp winter, I was getting bored of you anyway, and hello to March.
A new month means new games, and new games means I can tell you all about everything that's arriving in the next 31 days that you simply won't want to miss. This month we've got curses, flying broomsticks, and some important royal duties to attend to – not to mention all the city planning and tree people we'll encounter.
Let's kick things off with a roguelite full of curses most foul.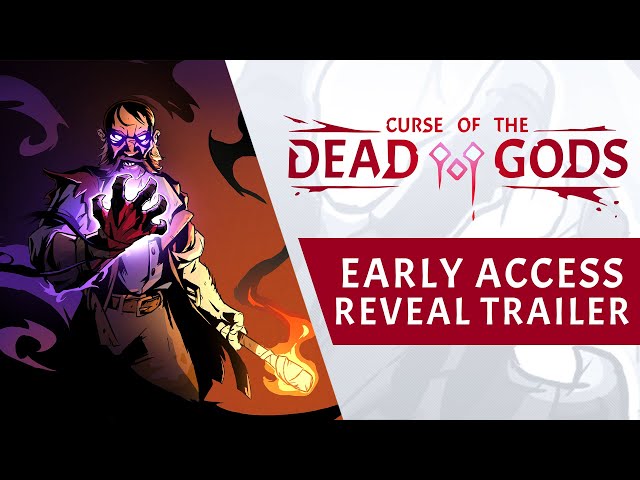 March 3 – Curse of the Dead Gods
Curse of the Dead Gods enters Steam Early Access on March 3, and it looks like Slay the Spire meets Hades. It's a roguelite in which you play a character looking for more power to overcome his foes – and he's willing to use blood sacrifices and corrupt himself to do so.
You'll battle through the levels, choosing which room you take on next, avoiding traps and exploring as you go. Inevitably, you'll get cursed, which means your enemies and surroundings might become more dangerous, but change your strategy and those curses might prove to be blessings in disguise. Curse of the Dead Gods wants to challenge you, so if you want to take up its gauntlet, here's the Steam page.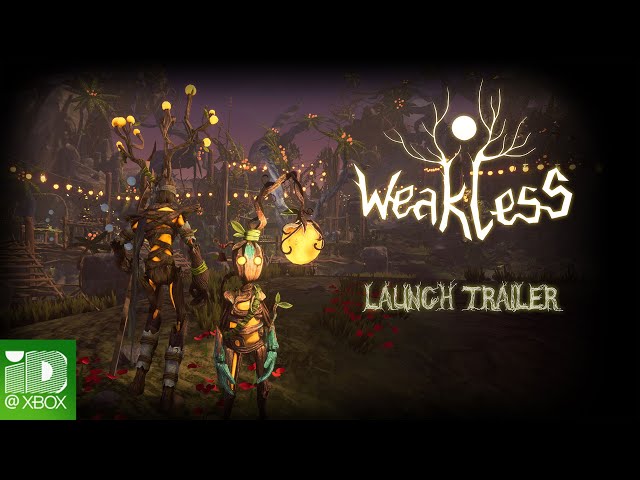 March 4 – Weakless
Weakless is a beautiful puzzle game where you play as two Weavlings – essentially smaller, less violent Ents. The twist is that one of these Weavlings can't see and the other can't hear, so they need to work together to overcome the obstacles ahead. You can only experience the world through them, one at a time, either through Deaf's extroverted joyful self, or the calmer, more introverted Blind.
Solve complex puzzles, experience the beautiful world of the Weavlings, and perhaps access new insights on what it's like to be deaf or blind in our own world. Here's the game's Steam page.
March 5 – Broomstick League
I'm definitely not putting this on the list because of the obvious influence from a very famous franchise which involved a broomstick related sport. I'm certainly not excited that a sport that I thought I'd never be able to interact with is getting a version I can play on PC.
Broomstick League is set in a world where witches and wizards think up a sport all their own, which involves racing around on broomsticks throwing and catching balls to score a goal. Magical. I guess if fantasy had its own version of Rocket League, this would be it. If you've got spare quid(ditch), here's Broomstick League's Steam page.
March 6 – Yes, Your Grace
First thing's first. *Ahem*: yass slay queen. Now that's out of my system I can tell you that Yass, Your Grace is a kingdom management RPG in which you have to try and keep your court and country happy. That means making some tough decisions when it comes to requests – choosing whether or not to withhold resources for future emergencies, or pleasing your people by giving them what they may desperately need. And that assumes every supplicant you'll encounter is trustworthy.
Yes, Your Grace puts you on a throne and asks you to lead a medieval kingdom. If you think you're up for the challenge, the Steam page is here.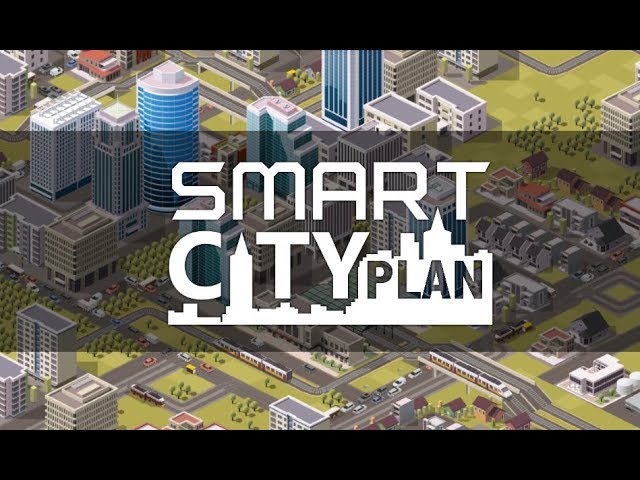 March 6 – Smart City Plan
If there's one thing I hate, it's traffic – sitting in a car with no way to get to your destination except one road that everyone else also needs. And if there are two things I hate, it's traffic and terrible public transportation that costs too much and doesn't work. What I'm getting at here is that in Smart City Plan, you can build your own city where these problems don't exist. Bliss.
Imagine it: an eco-friendly, beautiful city, with plenty of transportation for all. A city so good you'll attract interesting businesses and investors to help build a utopian metropolis for your lucky residents. If you're feeling inspired to make your dream municipality then look no further than the Steam page.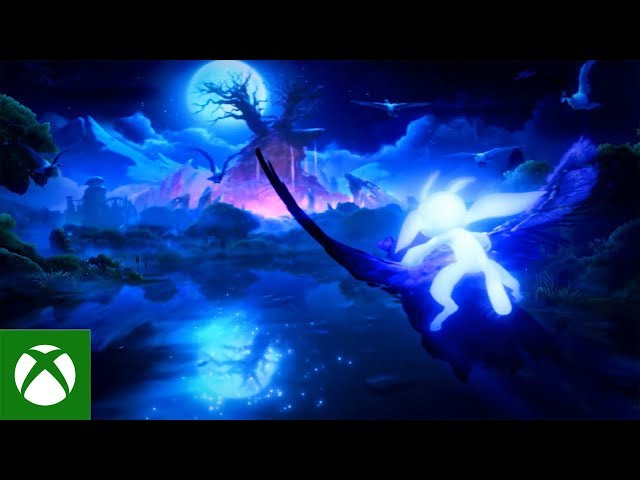 March 11 – Ori and the Will of the Wisps
If you're into indie games at all, then you might already be keeping an eye out for Ori and the Will of the Wisps. Ori and the Blind Forest came out in 2016 to critical acclaim, telling the emotional story of an orphan through a beautiful yet challenging platform game. Ori and the Will of the Wisps continues the tale this March. If you haven't played the first game, here's a link to that, but if you're one of the many looking forward to the sequel, here's Ori and the Will of the Wisps' Steam page.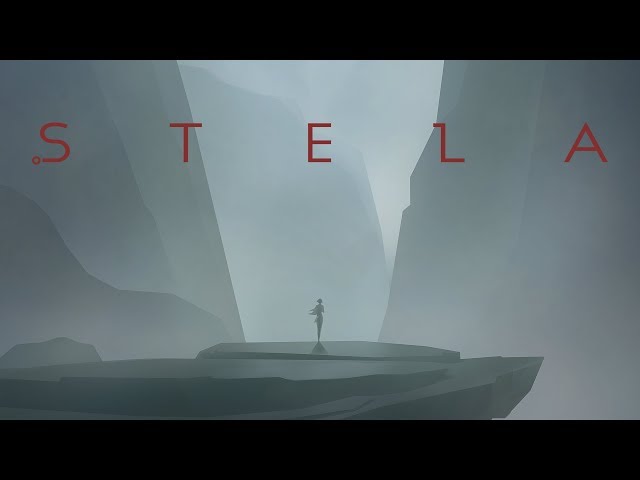 March 13 – Stela
The trailer for Stela makes me feel like I'm playing another of the claustrophobic creepy platformers that we've been recently blessed with – the ones that could've been spawned from the fever dreams of Tim Burton or Neil Gaiman. The silhouettes of unknown creatures, a protagonist far too small for the environment, and the desperate fight to get out of harm's way – it's all very reminiscent of games like Limbo, Little Nightmares, or Inside.
Despite the danger, Stela looks gorgeous and "cinematic" – just as the Steam page claims. It's strangely inviting, like a door left ajar – even if that door leads to a basement where an axe murderer is probably hiding. It might not be right to go inside, but you can't help yourself.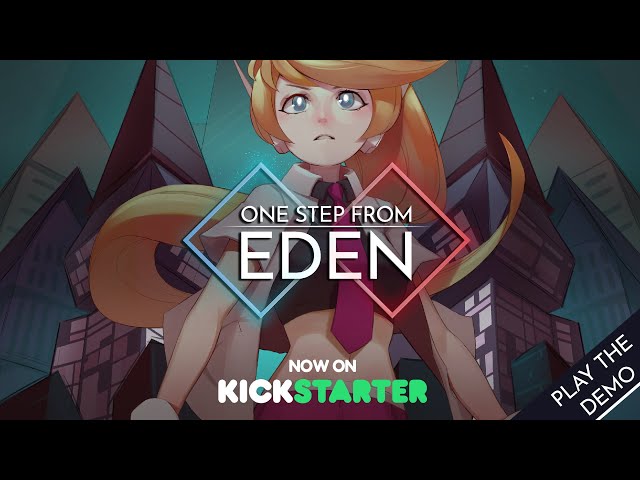 March 26 – One Step From Eden
One Step From Eden looks wild – like fast-paced, breathtaking gameplay and electrifying music wild. The best way to describe the concept is probably as a board based, deck building, strategy fighting game, in which you're trying to fight your way to Eden. You control a character on a board, moving like a checkers piece, avoiding incoming fire from your enemies while throwing down some moves of your own. A battlefield experience on only 32 tiles.
One Step from Eden combines real-time strategy with an anime fighting game and so far it looks wonderful. If you're impressed, then check out its Steam page right away.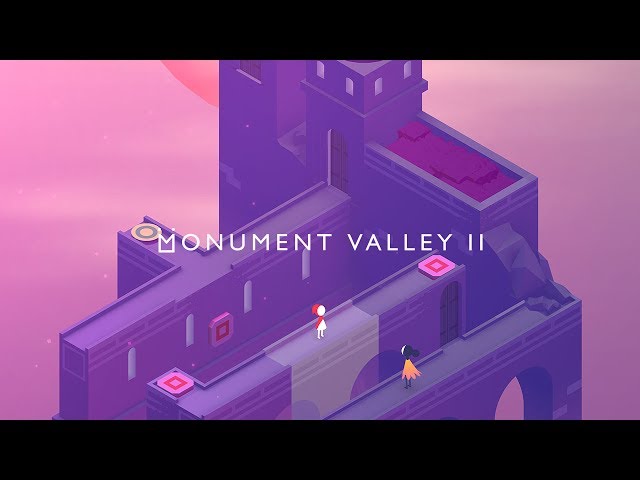 March 26 – Assemble with Care
If you haven't heard of Monument Valley, you'd most likely recognise it. Its gorgeous pastel art and mind-bending puzzles based on Escher-esque level geometry made the indie game a sensation, and even led to an appearance in Netflix's House of Cards. Trouble is, it was mobile-only. Assemble with Care is the next project from developer ustwo, and it's coming to PC in March.
It's another puzzle game with a distinctive art style in which you play Maria, a globetrotting antique restorer who arrives in the sun-soaked town of Bellariva. She's ready to help her new neighbours save their most beloved possessions, but it turns out that it's the people who may need restoring. One to watch if you like your puzzles with a side of nostalgic charm and poignant story – here's the Steam page.
So those are the games you're not going to want to miss this March! It's always a pleasure to seek out some of the best indies for you. Why not check out the games that came out in February or January that you might have missed, too?