Not that Marvel's Midnight Suns was in short supply of jokes or anything, but the quip quotient is about to quintuple thanks to a new DLC for the strategy game that adds the never-serious anti-hero Deadpool. The DLC, titled The Good, The Bad, and the Undead, launches January 26, and includes new story missions, an abbey upgrade, and a wardrobe full of skins and outfits for the Merc with a Mouth.
The Good, The Bad, and the Undead adds three new story missions to Marvel's Midnight Suns that introduce new enemy types, as well as allowing you to recruit Deadpool himself. Back at the abbey, you'll be able to develop his unique Food Truck research project in order boost his abilities on the battlefield.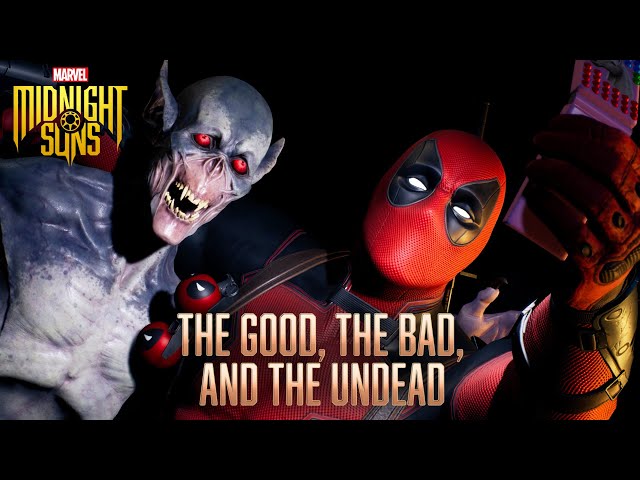 While Deadpool does get some wild new outfits (a swimsuit look, a gold-plated wizard look, etc.), he doesn't ever take his mask off: "I can be honest with ya, and say there wasn't the budget for it," he explains in the trailer above.
Deadpool was included as DLC rather than part of the base game's cast of characters because, the devs explained, he has a tendency to "suck the air from the room." Indeed so.
The Good, the Bad, and the Undead arrives January 26, either as a standalone purchase or as part of the Marvel's Midnight Suns season pass.
For more on Marvel's Midnight Suns, check out our character tier list and our guide to unlocking characters in Marvel's Midnight Suns. Even Deadpool needs some backup now and then.