Marvel's Midnight Suns is a brilliant game, and one that arrived way too late into 2022 to be considered for anything at The Game Awards. The XCOM geniuses at Firaxis took a swing at supernatural superhero strategy and delivered an instant classic. So if you're yet to play it but haven't picked it yet I've got great news; Marvel's Midnight Suns is currently in a Steam sale, and it's worth every penny.
Don't be fooled though, Marvel's Midnight Suns is not 'XCOM with superheroes.' It's a turn-based strategy game that focuses on endearing you to pre-established comic-book heroes, instead of attaching you to your custom marines, and it trades out the large levels for smaller zones dictated by a card system that's a lot better than it sounds.
We gave the game a 9/10 in our Marvel's Midnight Suns review, citing the wonderfully in-depth strategy mechanics and delightful superhero antics as reasons you need to give it a try, and all of that still stands. I adore Midnight Suns too, it's got that vibe of a mid-2000s superhero game with a bonkers pitch (looking at you, Marvel Nemesis) that should sink between the floorboards, even though it's anything but.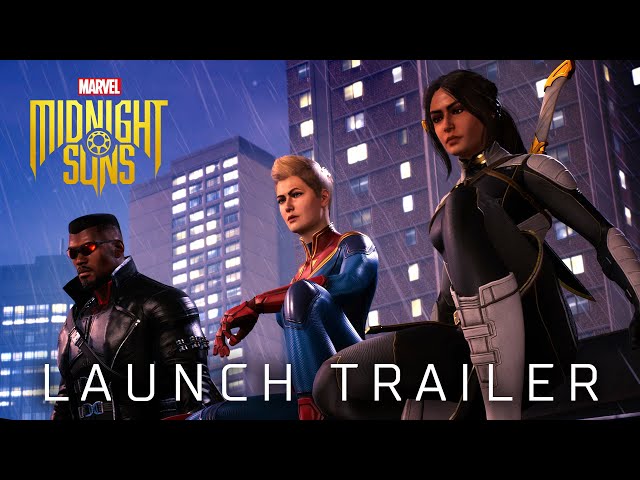 So while we live in a world where Marvel's Avengers brought the iconic superheroes to a genre no one thought would work, Firaxis did the same with Marvel's Midnight Suns but nailed it instead.
That card system in Midnight Suns is really inventive too. While you might think it's all about random pack opening at a glance, it isn't. Instead the system is used to help you have varied builds across all your heroes and keep each turn feeling fresh. Strategies will have to change on the fly, and you can still use the environment to your advantage too, so the cards act more like an RNG element mid-battle than they do out of it.
With the Marvel's Spider-Man PC ports on sale right now too, it's the perfect time to get your heroic fix via this Steam sale. Marvel's Midnight Suns is currently 60% off on Steam until Monday, November 13, so expect to pay $23.99 / £19.99 for the base game, and $39.99 / £35.99 for the Legendary Edition. You can find the game on Steam right now.
Once you're in the game and start unlocking superheroes you'll want to get familiar with our Marvel's Midnight Suns tier list, and then the Marvel's Midnight Suns gifts so you can make those heroes even better.