Microsoft Flight Simulator is looking to be an impressive return to the storied series, and a new video shows off how much work is going into making the experience of sitting in a virtual cockpit a convincing one. From the rendering of the materials covering the seats and control surfaces to the behaviour of analog instruments in the dashboards, there's a lot to like in this taste of what's to come in Flight Simulator.
It's easy to come away impressed just from a first glimpse of the newly rendered cockpits, but stick around as the video explains what's going on behind the scenes. Sure, there are the shiny leather seat covers and flight yoke wraps, but there are also dynamic shadows cast across the instrument panels and dials that behave the way they do in the real world.
Lead software engineer Martial Bossard explains some of what's going on. In older-style analogue cockpits, the battery-powered display dials change depending on the condition of your aircraft's electrical equipment, and oil pressure readings change based on the ambient atmospheric temperature.
Here's the full video: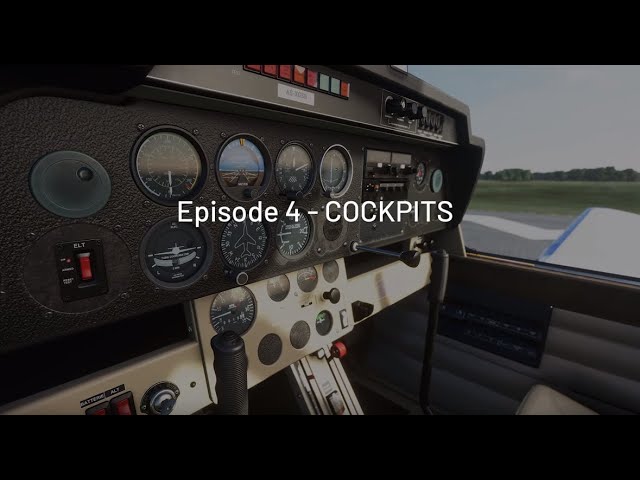 As Bossard explains, the varying lighting conditions you'll be flying in will occasionally make dials and screens difficult or impossible to read, and so the Flight Simulator team has worked to recreate the on-board dash lighting systems pilots use in real-world planes.
Modern aircraft increasingly make use of touchscreens to display navigation and other flight information, and all of those are accurately modeled and functional in the game.
Read more: The best plane games on PC
That's all interesting in its own right, but I'm still blown away by the visual presentation of the aircrafts' physical spaces. Looking into the back of a private jet, it's easy to mistake what you're seeing in the video from the kind of image you'd see in a sales presentation from an aircraft manufacturer.
Flight Simulator is expected to launch some time next year. Meanwhile, check out the best simulation games on PC.