Sure, The Lord of the Rings is a story that centres on some unassuming hobbits and deals with questions of the corrupting influence of power and the ultimate value of self-sacrifice. Sometimes, though, what you want to do is beat up a lot of orcs, and there's rarely been a better chance to do that than right now: action RPG game Middle-earth Shadow of War is on sale on Steam for 85% off.
Shadow of War is the follow-up to Middle-earth: Shadow of Mordor, which was the debut of Monolith's clever Nemesis System. This system pumped out custom-built orc captains who our dual heroes, the undead Gondorian ranger Talion and the spectral elf lord Celebrimbor, must spy on, defeat in battle, and ultimately press into service in his quest to avenge the murder of Talion's wife and child.
In Shadow of War, the dynamic duo returns, and this time the stakes are higher: the pair plans to raise armies across Mordor to recapture fallen citadels across the region. Shadow of War adds some impressive mechanics onto the Nemesis System, including real-time siege battles in which Talion leads his marked forces up to and over the castle walls.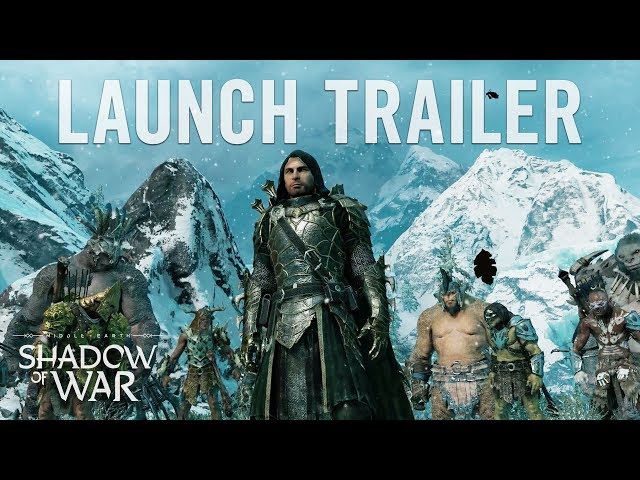 It's a lot of fun, although its launch was marred by controversy over its loot box-based monetisation scheme. While you could turn it off if you hated them (and Warner Bros. Studios eventually shut down the in-game microtransaction marketplace altogether), players' distaste for the move dominated the conversation about the game for months after its launch. If you missed it at the time, it's small wonder – the discussion about Shadow of War post-launch was highly negative.
Now that all that microtransaction fluff is gone, though, it's a strong game in its own right – and at 85% off on Steam, the price is certainly right. That puts the base game at $7.49 / £5.24, with the definitive edition available for just $8.99 / £5.99. If you're unsure about it, there's a free demo you can try out, too.
Our Middle-earth: Shadow of War skills guide will give you some valuable pointers as you level up the Bright Lord, and our list of the best medieval games has plenty more sieges if you're looking for more castles to storm.