Minecon 2019 is now in full swing, and developer Mojang has announced some exciting news to fans of its sandbox block-builder. Minecraft Earth – the alternate reality version of the game for mobiles – is getting a global rollout. It's been revealed that Minecraft Earth will launch in Early Access in October, and you can begin pre-registering to find out when it'll arrive in your country starting today.
Mojang has announced that Minecraft Earth will release in smaller markets around the world at first, but once it's got off the ground and is faring well in those, it'll start making its way to others, coming to more countries every few days or weeks. It looks like the plan is to get it worldwide by the holidays this year.
As this release is Early Access, players won't yet get to experience everything the final build will have to offer – instead, this version will include all the features you'll need to enjoy the game on a core level, with more content and features to arrive later on, around Spring 2020. The studio's idea is to get the game to players now, so they can help grow and develop it – as well as get stuck into it now for fun, of course.
The game's closed beta kicked off in London and Seattle earlier this year, so news of more and more cities and countries getting to play host to the game so soon is pretty exciting news.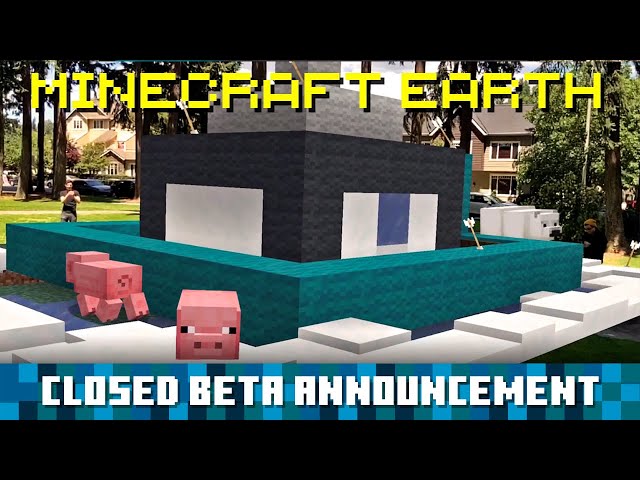 Minecraft Earth builds on the fundamental systems underpinning the main game, but brings them 'to life' in front of you through AR. You'll wander around in real life gathering up resources – 'Tappables' – and use a build plate to design and craft your iconically blocky creations, which will then pop out life-sized before you to behold, recreated by the AR over a location in the real world. There will also be multiplayer collaboration and new Adventures to try out – limited-time and procedurally-generated worlds with objectives to beat.
Sadly for PC fans, however, there's still no news on whether Minecraft Earth will release on Windows 10. But with the rollout now announced, perhaps we can still hold out hope that one day we too will get to jump into the fun.
To sign up for early access, head to the official Minecraft Earth site. Of course, if you're not into that whole mobile gaming thing, Minecraft Dungeons might be more up your alley, and we got to see quite a bit more of that during the show as well.