How do you install and play a Minecraft snapshot? These snapshots are the very first iteration of Minecraft updates, and are a way for Mojang to test out bug fixes, technical changes, and new mechanics before officially rolling them out. Anyone with the Java edition of the creative game can try these features without any risk to your current world, so let's find out how to be the first to try the next big Minecraft update.
During Minecraft Live each year, the next big Minecraft update is revealed to the community. In past years, we've had the likes of the Caves and Cliffs update, The Wild Update, and the Trails and Tales update – each of them overhauling the base game with new Minecraft biomes, blocks, and mobs. Since these updates come with so much new content, they need to be tested out first, and that's where Minecraft snapshots come in. Use them to test out new experimental features before anyone else, and feedback to Mojang if you have any issues. It's a win-win situation.
How to install a Minecraft snapshot
Play the latest Minecraft snapshot straight from the Minecraft Launcher. Simply click the installation dropdown to the left of the large, green 'Play' button and select 'latest snapshot' from the list. Hit play, and set up a new world as normal! You can load into existing worlds, but you should back them up first in case it gets corrupted.
If you load into an existing world, it's worth remembering that some features won't be available in loaded chunks, and you might need to explore the further reaches of your world.
How to turn on experimental features
As standard, snapshots only include bug features and technical changes. To play with new experimental features, including future content changes, you must turn on experimental features. This should be done when you create the world, as they cannot be turned on or off later. To enable experimental features:
Go to create a new world as normal
On the main world creation page, click 'Experimental Features'
Turn on any toggles you wish to see in your world, such as 1.21 features, or even long-awaited bundles!
Start your world
How to install a previous snapshot
You can also play old Minecraft snapshots, too. This requires a few extra steps, and is the same as loading into old versions of Minecraft. To install and play an old Minecraft version or snapshot:
Open the Minecraft Launcher
Click the 'Installations' tab
For snapshots, ensure that the 'snapshots' box is checked
Click 'New Installation'
Scroll down the dropdown list for your desired Minecraft version
Name your installation
Click 'Create'
Select the 'Play' tab at the top of the Launcher
Find your installation in the dropdown
Hit 'Play'!
Again, you should always back up any existing worlds you load into with this installation, just in case it crashes and you lose progress. There's probably not many reasons you would want to revisit an old snapshot unless it's to test something that was changed or never made it to the game. If you are unsure which snapshot you're looking for, there are full changelogs available at minecraft.net.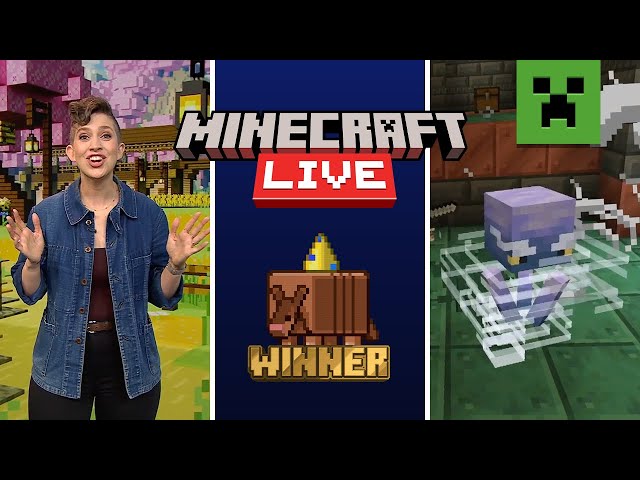 What is in the 23w46a snapshot?
Recent snapshots have brought in most 1.21 features we already know about, so you can now test them all out in the most recent snapshot, 23w46a, including a new texture for the Crafter.
The 23w45a snapshot added the largest feature that has been announced for 1.21 so far, literally. Minecraft Trial Chambers are large, overworld structures which contain the new Minecraft The Breeze mob, as well as new Copper and Tuff blocks, which were first available in snapshot 23w23a.
You can still utilize the newly-retextured Crafter in this snapshot, too – a redstone block which automates crafting for the first time, so is the perfect addition to the building game if you're a redstone engineer. Mojang has made the crafter simple to use, so if you're learning redstone mechanics, it's intuitive enough for you, too.
Can you get snapshots on Bedrock?
Because Bedrock and Java are separate, these snapshots cannot be accessed on Bedrock edition or on consoles, but that doesn't mean you can't also test out new features on Bedrock! Rather than using snapshots, you must install Minecraft Preview, the separate 'game' that replaced Minecraft Beta. While it is a free add-on, Minecraft Preview is sadly only available to those who own Minecraft already, or have a Game Pass subscription.
Now you know how to test the latest features with Minecraft snapshots, go and have fun with them! If you'd rather wait until the full release of these features and enjoy the experience as a whole, but are still looking for something new to do with your Minecraft world, why not try out some of our favorite Minecraft texture packs and Minecraft maps, check out some incredible Minecraft builds for some inspiration, or maybe even a completely new game like Minecraft – but do come back for the next update!