Modern Warfare 3 is entering its second beta weekend, which means that updates are underway. The latest Call of Duty is pulling in players from all over the globe to test its gameplay and performance prior to its official launch. In addition to raising the level cap to 30, the developer is throwing in some fan-favorite features to the beta as well as brand-new maps and modes. Before we see things like Search and Destroy come to fruition though, a balance update is here to ensure MW3 weekend play goes more smoothly.
While a few weapons are facing changes in this update, the most significant Modern Warfare 3 nerf goes to the Striker. The submachine gun is the first one you'll have access to in the FPS game, but it can pack quite the punch. To help combat its longer-range strength without making it obsolete in competitive play, a couple of multiplier buffs join its damage nerfs.
"We expect the Striker to remain a competitive option thanks to its fire rate and excellent accuracy," the developer writes. "However, these changes reduce its damage output at long distances, preventing it from outperforming assault rifles." The patch notes also explain how the update's changes to damage multipliers "intend to increase the consistency" of the Striker.
Weapons aren't the only things affected by the new MW3 update. Game modes and maps are seeing some adjustments due to feedback. The dev explains how it's "investigating reports of poor spawn selection quality" and is in turn "making adjustments for launch." The studio added collision points to prevent players from accessing "unintended locations," and addressed random spawn point deaths.
More general fixes accompany the pre-weekend beta update as well, preceding some highly anticipated features. This weekend, two new maps are joining MW3's lineup. Highrise and the new Ground War map, Orlov Military Base, will be available. A new game mode, Cutthroat, and one familiar to all CoD fans, Search and Destroy, are also underway.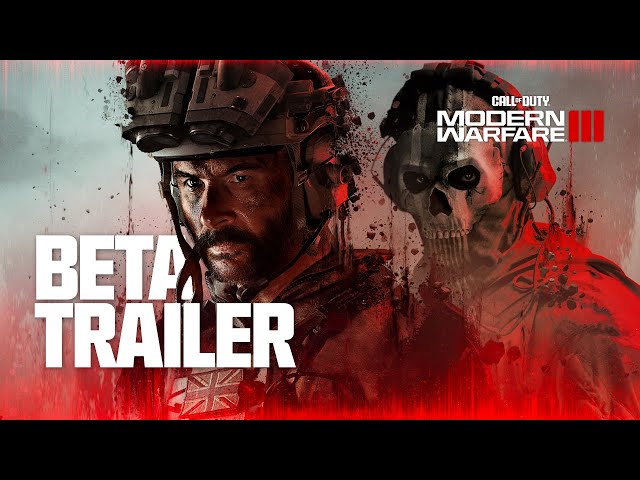 Modern Warfare 3 patch notes – Beta update – Thursday, October 12, 2023
You can view the full beta changes and detailed patch notes on Call of Duty's official website for more information on the new features coming this weekend, or check below for the highlights without some of the more general bug or crash fixes and UI adjustments.
Movement
Decreased the slide to sprint delay by 200ms.
Weapons
Reduced Tac-Stance spread while sliding for several weapon classes.

Assault rifles: Decreased 17-26%.
Submachine guns: Decreased 14-17%.
Light machine guns: Decreased 30-45%.
Marksman rifles: Decreased 29-31%.
Pistols: Decreased 10-20%.

Striker

Decreased near-medium damage from 39 to 36.
Decreased near-medium damage range from 24m to 19m (-21%).
Decreased medium damage range from 30m to 25m (-17%).
Decreased far-medium damage from 28 to 27.
Decreased minimum damage from 23 to 21.
Increased headshot damage multiplier from 1.2x to 1.3x.
Increased lower-arm damage multiplier from 1x to 1.1x.
Killstreaks
Guardian-SC

Decreased health from 550 to 400 (-27%).
Decreased lifetime from 120s to 60s (-50%).
Modes
Ground War

Vehicles driven by the player no longer have limited fuel.

Hardpoint

Disabled overhead spawn camera sequence upon respawn.
Maps
Estate

Added collision near various areas of the Waterfall to prevent players from accessing unintended locations.

Favela

Players will no longer be killed immediately after respawning near the yellow car on the Side Street.

Popov Power (Ground War)

Added collision near Reactor Beta to prevent players from accessing an unintended location.
While you wait for new game modes and maps to come to the game, browse through our roundup of the current Modern Warfare 3 maps and each one's details for a better understanding of what the new Call of Duty has in store. Alternatively, have a look around our lineup of the Modern Warfare 3 guns and weapons if you want to see how the Striker or other SMGs compare.