There's a lot you can do now in No Man's Sky, the universe simulator that began as a bit of a catastrophe and has turned itself into a genuinely impressive game in the years since it launched. Since the Beyond update, some players have built a giant cyberpunk city, while others have created versions of Satisfactory and Rocket League. Now someone has recreated the original intro to Dragon Ball Z.
Kotaku noticed the clip, which was posted to the No Man's Sky subreddit by user TBSStudios. They say the filmed all the planet shots at locations near Galactic Hub districts in NEXT, using a separate save file for the greenscreen parts.
It's a fun interpretation of the intro to the original Dragon Ball Z anime, and it even includes dithered credits, identical to the ones that appear in the cartoon. There's the scene with the tyrannosaur in hot pursuit of one character, a lot of the powering up stuff, and… look, I don't really understand anything about Dragon Ball Z, okay? But I went and watched the original intro on YouTube and this looks remarkably faithful.
Here's TBSStudios' version, dubbed Dragon Balls Sky: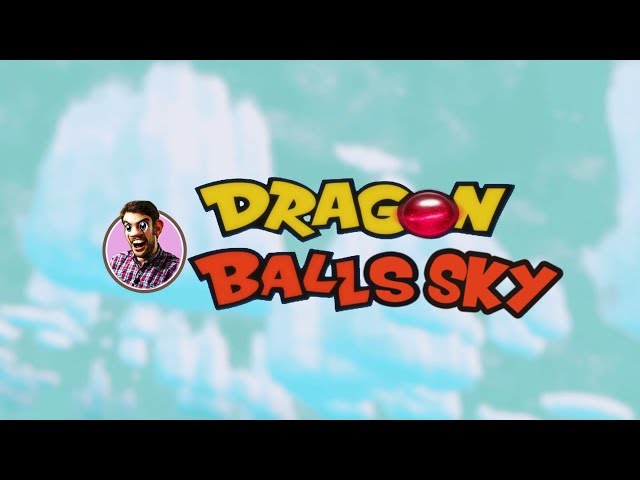 With Beyond, No Man's Sky has genuinely turned into the massive, creative sandbox players had hoped it would be back when it launched. Back then, a lot of folks were disappointed by the lack of any real multiplayer and weird restrictions on building. But Hello Games has slowly built in new systems since then, and now it's kind of astonishing to think back on how No Man's Sky has evolved.
And as Gita points out, that "Head Cha-La" song really does kick ass. I missed out on Dragon Ball Z as a kid, but I can definitely get into that tune.