Nvidia RTX 4000 gaming laptops are finally a thing you can buy, but RTX 4090 models seemingly only pack the same punch as an RTX 4070 Ti. That's perhaps unsurprising considering the model doesn't use the same AD102 GPU as the desktop card, but it perhaps throws the green team's naming conventions into question.
The best gaming laptop options, whether they're armed with an RTX 4090 or not, can trade blows with fully-fledged desktop setups, there's only so much power you can cram into a dinky shell. Thermals, battery life, and overall chonkiness are all important factors to consider when creating a portable powerhouse, and performance compromises are required to strike a perfect balance. That said, the gap feels a bit wider this time around with the mobile RTX 4090, with results on par with a card two naming tiers below it.
As highlighted by Wccftech, Nvidia RTX 4090 benchmarks conducted by ITHome suggest the GPU is as fast as the RTX 4070 Ti or RTX 3090. The comparison is based on 3DMark results for the Asus ROG Strix Scar 17, with the model scoring 13% higher than the likes of the Raytheon Zero 2023 tested by MyDrivers.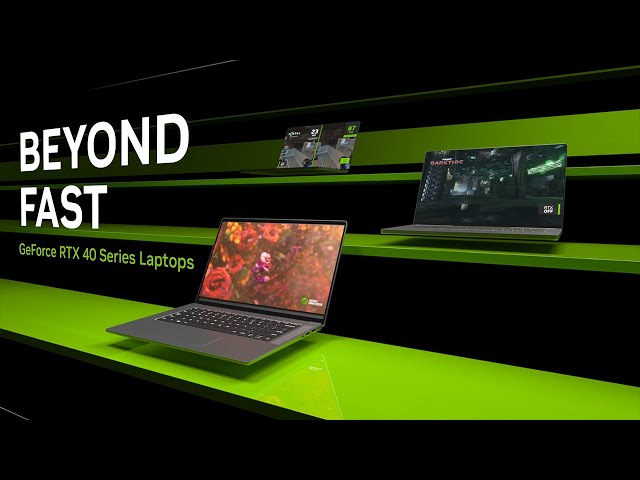 In addition, the AD104 GPU powering new RTX 4080 laptops seems to perform 25% faster than an RTX 3080 Ti at 4K (via Jarrod'sTech). Not too shabby considering the portable setup uses a scaled-back version of the chip, but if you're not familiar with how mobile GPUs work, Nvidia's model names could leave you puzzled.
Again, we're not surprised by the performance differences between RTX 4000 mobile and desktop graphics cards, but Nvidia may confuse its consumer base with the slightly wider gap. In the past, the green team used an 'm' to indicate that a laptop uses a cut-down GPU, but the naming convention currently makes that fact less obvious.
The situation also creates a recommended PC specs headache of sorts, as the graphics card in your rig isn't necessarily the same card suggested by developers. For example, if you're planning on picking up an RTX 4000 laptop that meets Forspoken system requirements, you won't be able to match ultra settings with even an RTX 4090 machine. That's not to say this same problem didn't exist throughout the RTX 3000 lineup's lifecycle, but it feels like it'll worsen with Lovelace.
Nevertheless, Nvidia's RTX 4000 laptop lineup is still mighty impressive, and it'll provide anyone making the jump from Ampere with a nifty performance boost. Nvidia DLSS 3 support also sweetens the deal, as it'll help you boost fps tenfold in some games using Frame Generation. Just keep in mind that the RTX 4090 living within upcoming mobile machines isn't in the same league as its desktop counterpart, and the same will likely apply to future releases like the RTX 4060 and RTX 4070 when they eventually arrive on the scene.