Overwatch 2 is one of the most popular multiplayer games around, offering players a variety of heroes to choose from alongside some thrilling gameplay. Blizzard's iconic game recently launched on Steam, resulting in a review bomb of overwhelmingly negative ratings. Despite this, the developer has been hard at work on the release of Overwatch 2's latest season, Invasion. The game director just posted an update detailing the hero shooter's future, its new content, and its poor Steam reviews.
Aaron Keller's update post begins with some positive news, as he discusses the game's latest support hero Illari and how beloved she has already become. Keller wrote, "Players have given us a lot of positive feedback about her," saying that Blizzard hit its "balance goal for the release of Illari" which "was to make sure that she felt strong (but not overpowered!) at launch." After detailing the new hero, Flashpoint game mode, and story missions, Keller dives into some less joyful news with the Overwatch 2 Steam reviews.
While "being review-bombed isn't a fun experience," the developer stays positive with excitement to see an influx of new players in-game. "Our goal with Overwatch 2 has been to make the game more accessible than ever for more people than ever before." Keller even reveals some of the motivation behind negative reviews on Steam, citing "the cancellation of the much larger component of PvE that was announced in 2019" as a primary reason for the poor feedback.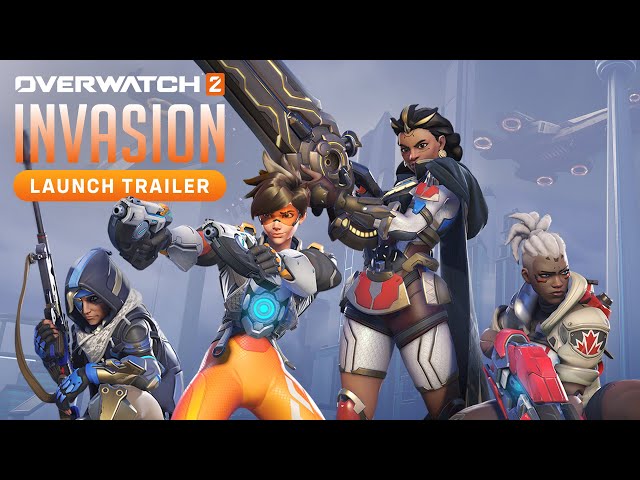 Unfortunately, the PvE reveal was "an ambitious project that we ultimately couldn't deliver," but this doesn't mean that Blizzard is giving up. The post goes on, reading, "If we can't turn back the clock, then what can we do?" Keller responds by saying, "We can keep adding to and improving Overwatch 2." We may never get to see the previously announced PvE project come to fruition, but we'll see much more.
He clarifies what coming additions he's referring to, writing, "This means more maps, heroes, game modes, missions, stories, events, cool cosmetics, and features," calling Overwatch 2 "an ever-expanding, evolving, and improving game." It looks like Blizzard is paying serious attention to fan feedback, and is putting in the hard work to bring fun content and overcome any issues.
If you've been enjoying Invasion so far and are excited to see what Blizzard brings to the game in the future, be sure to check out our Overwatch 2 tier list for an overview of the best heroes to play as. Alternatively, look through our in-depth guide on all of the Overwatch 2 characters if you want to know more about each hero.