In many ways, Rainbow Six Siege is the mother of all modern tactical shooters. Ubisoft's FPS game may have dropped off a little in recent years, but it remains one of my favorite shooters of all time. So, if you enjoy popping heads in a more realistic setting than either Overwatch or Valorant, this Rainbow Six Siege game Steam sale has you covered.
You can currently pick up Rainbow Six Siege for 60% off on Steam, bringing the base edition down to just $7.99 / £6.79 – pretty good, if you ask me.
Various different editions of the game have also had their prices slashed, with the Deluxe edition coming in at $9.89 / £8.57, 67% off of its original price. I'd recommend this one for newer players, as it has all of the Year 1 and Year 2 Operators.
If you want all of the Operators that have released from Year 1 to Year 7, though, the Operator Edition is the one for you, currently priced at $31.49 / £26.54 at 55% off.
But yes, there's more. If you're looking to splash the cash on a new shooter, the Ultimate Edition is 45% off, coming in at $49.49 / £41.24. This includes all of the operators from Year 1 through to Year 7, and the Disruptor Pack, which includes various cosmetics for Oryx, Smoke, Lesion, and Sledge that will drop throughout Year 8.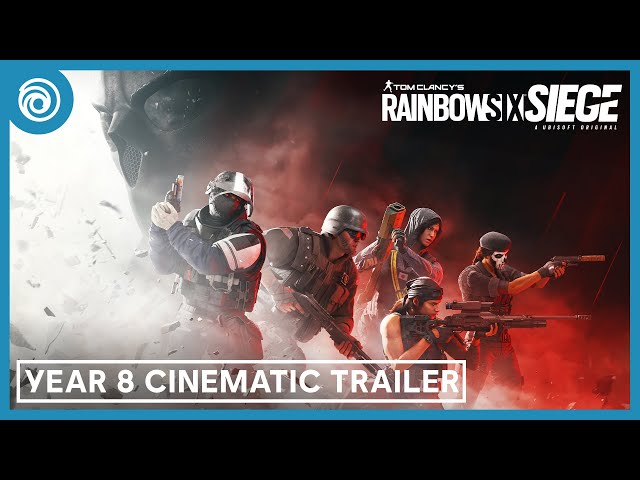 Be aware that the Rainbow Six Siege Steam sale only runs until June 18, so while you do have time to pick it up, ensure you grab the deals before they cycle out of the store.
Rainbow Six Siege is also available on Xbox Game Pass for free, but that's just the base edition. So, if you want some of the extra bells and whistles, it's worth picking up some of the higher-tier editions now.
It's a little-known fact that I love Siege. I've had so many good times playing it with my partner (even if I'm not great at it), and I love the game's realism. Lesion was the first Operator I played given his similarities to the equally toxic Valorant character Viper, so take him for a spin if you pick up the game – it's worth it, I promise.
If this sale has inspired you to dive straight into the fray, we have a rundown of the best Rainbow Six Siege Operators to help you tap heads and take names. If you're planning on taking things a little more seriously, we also have an overview of how the Rainbow Six Siege ranks work post-update.