We've got some new and extended gameplay of Redfall, the latest open-world game from Bethesda and Arkane Austin, alongside the Redfall release date at the Xbox Developer_Direct showcase, which saw many studios under Microsoft come together and reveal gameplay and news for their upcoming 2023 projects.
The Developer_Direct showed us new looks at Redfall, Minecraft Legends, Elder Scrolls Online, and the future of Forza Motorsport, as Microsoft finally gave us a glimpse at what it has planned throughout 2023. Remember, a standalone Starfield showcase is coming afterwards, with all of this news dropping after Microsoft showed nothing at The Game Awards.
The Redfall launch date is set for May 2 2023 on PC, consoles, and Xbox Game Pass.
You can check out the new Redfall gameplay below.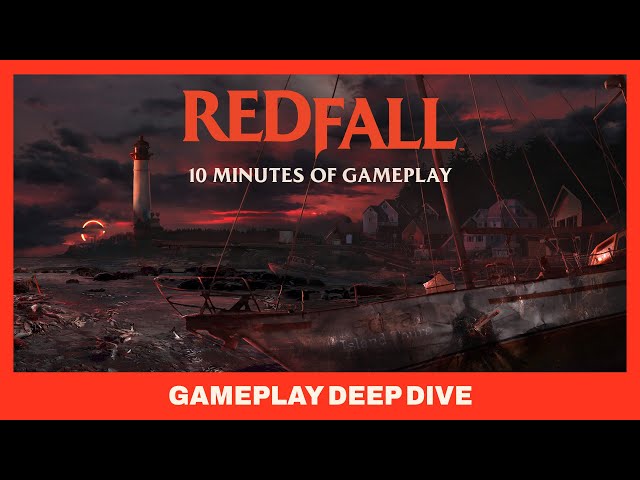 Redfall is filled with smaller encounters in its open world, with plenty of opportunity to approach missions in an immersive sim style, like the Arkane games the studio is known for. You'll need to investigate otherworldly vampire-infested areas that change each time you go into them as well, using all the character abilities as you go.
Nests aren't all you need to watch out for, as there are safe houses all over the island, which can help you face the vampire bosses placed across the map. These "underbosses" can be faced once you liberate an area, which will reward you with a key you can use to face the ultimate threat, the "vampire gods."
If you like the look of Arkane's vampire shooter, the studio has already highlighted how Redfall is more Far Cry than it is Left 4 Dead, after plenty of comparisons to Valve's team-based shooter have been made since launch.
"It's totally understandable for somebody to come to that conclusion," Arkane creative director Ricardo Bare explains. "There are four playable characters, you can play together cooperatively, and you're going against the undead. But, in terms of the way that you play and experience Redfall, it's not like those games at all. Redfall is more like loading into Far Cry."
If you're also worried about what Redfall means for the Arkane immersive sim, don't be, as Redfall isn't the end of the Arkane immersive sim. "We will eventually probably go back to the very sealed kind of like immersive sim environments," director Harvey Smiths says.
We've also got some lists of the best games like Redfall you could be playing right now, from the very best RPG games to the best FPS games as well.