Is Redfall Steam Deck compatible? Arkane's creepy co-op caper is now available on PC, but you're probably wondering whether it'll work on Valve's portable powerhouse. To help protect your portable neck from the fangs of low frame rates, we've looked into whether you can actually play Redfall on Steam Deck without encountering compatibility issues.
Before booting up the Arkane FPS game on any PC, we'd highly recommend checking out Redfall system requirements. The specs list should provide you with a performance heads-up, as demanding minimum requirements can result in portable problems. While the handheld should be able to handle the shooter's demands, you may want to glance at our best Steam Deck microSD card picks if you're rocking a 64GB model, as it'll take up 100GB of storage space.
Is Redfall Steam Deck compatible?
Yes, Redfall is Steam Deck compatible, and it's actually classed as Verified on Valve's storefront. The green compatibility checkmark means you shouldn't have to fight any game-breaking bugs while playing on the go, but the shiny badge isn't a performance guarantee.
To boost fps in Redfall on Steam Deck, you'll need to spend some time tweaking settings. For whatever reason, the game defaults to medium options on Deck, but you'll be able to grab a few frames by scaling visuals back to low, dialling back resolution to 720p, and switching on AMD FSR 2.1 upscaling. The result? Well, the experience is hardly what we'd describe as ideal, and you'll have to make do with 40fps if you're hellbent on playing using Valve's handheld.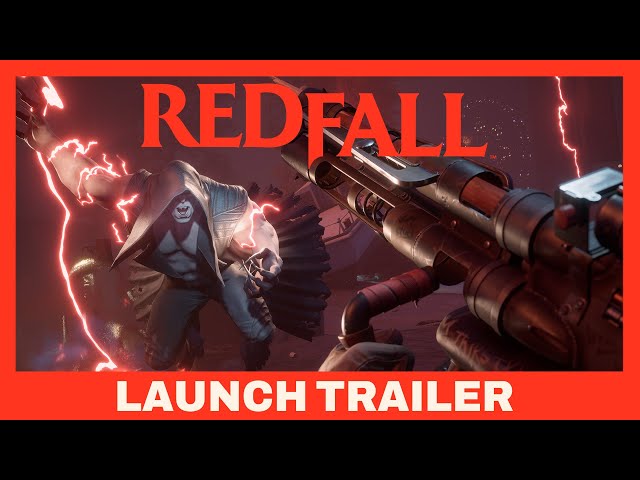 To match the Deck's screen up with the above frame rate expectations, it's probably worth setting your refresh rate to 40Hz using the quick settings menu. Making the switch should give your battery life a boost and smooth things out while playing Redfall on Steam Deck, but it won't fix the muddy caveats tied to lower settings. For that, you'll need to hold out for future updates, which may come with optimisation benefits.
Our Redfall review dubs the vampire exterminating sim a "good-enough co-op action game" that's held back by looter shooter mechanics. That's not to say you shouldn't take the multiplayer adventure for a spin, as PC Game Pass subscribers can jump into the action for free. Better still, if you check out how to get Xbox Game Pass on Steam Deck, you'll be able to try it out on the handheld using Microsoft's cloud gaming service.
Already got Redfall installed on your handheld? Check out the best Steam Deck accessories and arm yourself with add-ons before hunting for vampires. Check out our best Steam Deck games if you're looking for something else to pick up in between taking down hoards of sharp-teethed fiends.