Relic Hunters Zero is a free, charming twin-stick shooter that's been kicking around Steam for four years now, and it's just gotten a bit bigger. Brazilian developer Rogue Snail launched a major update for the game this week that adds a brand new game mode that takes its inspiration from Risk of Rain.
The base game mode in Relic Hunters Zero has you shooting your way through procedurally-generated levels, all composed in bright, colorful, blocky art. You're searching for pieces of relics that can help you progress further and banish raiding turtles and other baddies from an asteroid. I think.
Basically, it's a fun shoot 'em up full of shotguns and pistols and grenades, a bit like Nuclear Throne. Now, though, a new Storm mode introduces the timed survival of Risk of Rain. In this mode, you'll start with a basic weapon, then collect bounty stars from fallen enemies in order to unlock chests that have random gear and buffs. Difficulty increases with time, and you'll have to face off against a boss in order to progress to the next stage.
Here's the trailer for the Storm update: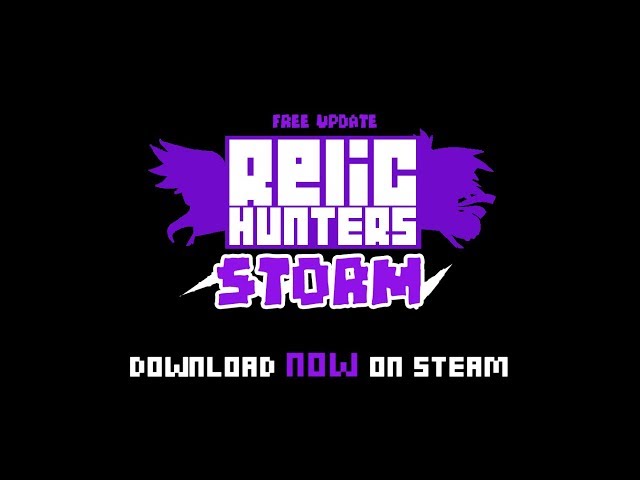 I'm generally pretty sceptical about free games, but Relic Hunters Zero is a genuinely solid arcade shooter, and the fact that it's hung around for four years is itself a testament to that. In fact, Rogue Snail says this as of the time of the Storm update, it's amassed more than a million players around the world – and it's completely free of ads or microtransactions.
More like this: The best free games on Steam
It's well worth checking out. The art style is funky, there's a kicking chiptunes soundtrack, and you get to shoot alien turtles with punk rock hairdos. Plus, you can jump in with a friend in co-op, which also works with the new Storm mode.