Remnant 2 sales are looking strong so far – the upcoming shooter promises to be one of the best co-op games of 2023, and it's already topping Valve's official chart of the best-selling games on Steam ahead of the Remnant 2 release date. The first game became somewhat of a cult hit, drawing a steady stream of players through word-of-mouth and a stint on Microsoft's Game Pass service, and it seems Remnant 2 is set to build on that at launch.
I absolutely adored Remnant From The Ashes. Like many people, I was prepared to write it off as a fairly standard co-op third-person shooter early on, but after hearing some talk about its later content I made the commitment to give it more of a chance, and found that Gunfire Games had made something truly unique and special. Luckily, our Remnant 2 review reveals a sequel that follows boldly in those footsteps.
Packed with secrets galore and with a rather unique structure drawing from the best roguelike games to create something endlessly replayable but with a permanence to your character progression, I found myself losing hundreds of hours to the first Remnant in search of its deepest mysteries. Gunfire Games promises similar for the new game, with Remnant 2 secrets still eluding play testers with '400+ hours' played.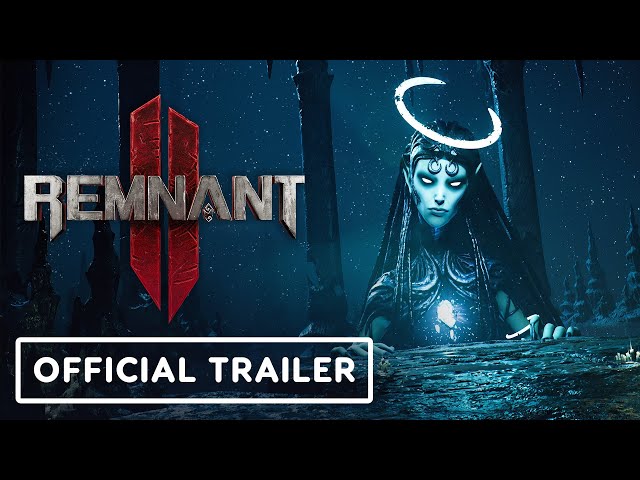 That intrigue is backed up by Remnant's incredibly solid gameplay, which blends the precise enemy attack patterns and invincibility-boosted dodge rolls of Dark Souls with some of the snappiest, most satisfying shooting around. With a huge arsenal of weapons at your disposal, and dozens of character traits to unlock and upgrade, Remnant carries a phenomenal amount of depth – another thing its sequel looks to carry forward.
For Gunfire Games, it looks like its approach is paying off. According to the official Steam charts provided by Valve, Remnant 2 has risen to become the top-selling game globally on Steam as of July 21. The only thing sitting above it is free-to-play giant CSGO, which counts all money made from in-game microtransactions towards its total revenue.
Remnant's popularity has likely been boosted by attention from big YouTubers and Twitch streamers of late. Ben 'Cohhcarnage' Cassell started the game this year and enjoyed it so much he took on two full playthroughs – one solo and one in co-op with a friend. World of Warcraft icon Zack 'Asmongold,' meanwhile, also fell in love with the game in 2023, and says he's planning to play Remnant 2 on its hardest difficulty at launch.
"I'll have you know that Remnant [From the Ashes] had hitboxes that were so good that I thought it was a bug," Asmon says, "I thought that I was missing enemies because of a bug, and so I went back and I looked frame by frame, and I realised that I was shooting right here." He points to the gap between his arm and body, indicating the precise registration of hitboxes.
Reading our review of Remnant 2, I couldn't be more excited to dig in for myself; the team at Gunfire Games has delivered once again for its sequel, keeping all the essential components that made the first such a joy to experience. It'll be interesting to watch how it lands among the wider audience when it arrives; I'll certainly be one of those playing on day one.
Get ahead of the game by making sure you match up to the Remnant 2 system requirements, and learn how Remnant 2 co-op works so you and your friends are ready to jump in.