Resident Evil 3 – as well as its lumbering antagonist, Nemesis – is now out in the wild, which means modders are busy fiddling with it. One of those modders is Massihancer, who recently released a terrific-looking ray tracing mod for Resident Evil 2. Now he's gone and done the same thing for Resident Evil 3, making Nemesis' rictus grin catch every last beam of light available.
Massihancer tells us his goal with the Resident Evil 3 ray tracing mod was to correct for the "bad contrast present in the PC version of the game." It's true – both Resident Evil 2 and 3 can look pretty flat in terms of colour value, particularly on non-HDR monitors. Massihancer says he's added more filmic effects, more details, and more reflections thanks in part to Pascal Gilcher's ray tracing shaders for ReShade.
Massihancer's mod goes further by using ambient occlusion to add detailed shadows around objects and characters, and has used colour grading "just to get better and natural colours," he says – all with a mind to being respectful of the developers' original artistic decisions.
Here's a video that shows off the difference Massihancer's Photorealistic Graphic Mod makes to Resident Evil 3: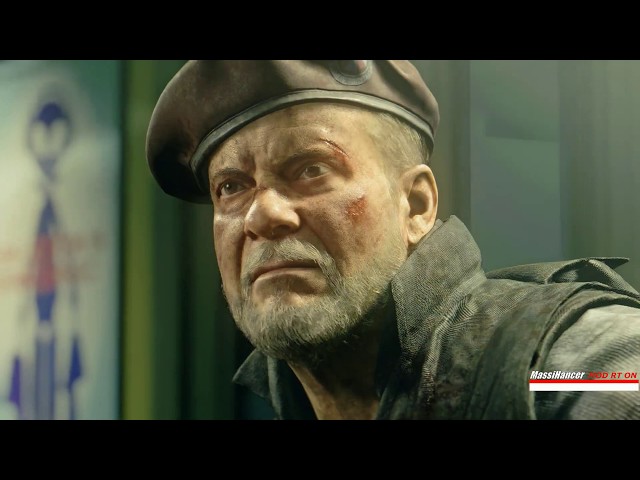 Massihancer's mod isn't quite ready for public consumption just yet – he's still working on some of the details. When it does come out, you'll need Pascal Gilcher's RayTraced Global Illumination Shaders for ReShade, which for the moment are only available to Patreon subscribers.
But the mod definitely looks great, and it adds some drama to Resident Evil 3's flatter-looking scenes. If Nemesis isn't lighting things up quite enough for you, this is a mod to keep your eye out for.