Wondering when the Resident Evil 4 Remake demo release date is? You're not alone. While we've seen plenty of trailers and gameplay previews in recent weeks, there's nothing quite like a hands-on demonstration of what we can expect from the reimagined zombie romp.
Thankfully, the Resident Evil 4 Remake Chainsaw demo is finally here to sate our hunger. Here's everything we know about it ahead of the Resident Evil 4 Remake release date, including its download availability and featured gameplay, as a brief taste of what's to come.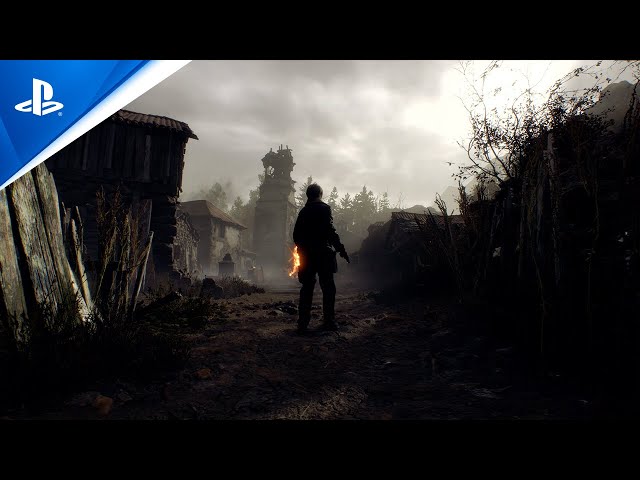 Resident Evil 4 Chainsaw demo
The Resident Evil 4 Remake demo released on March 9, coinciding with the Capcom Spotlight showcase. Otherwise known as the Chainsaw demo, this early glimpse of the Resident Evil 4 Remake is free to download on PC via Steam, as well as on PS4, PS5, and Xbox Series X and S.
The Resident Evil 4 Remake Chainsaw demo features the infamous village fight that long-time fans will recognise from the opening of the original version. Unlike many of the previous demos released in the series, this demo has no time limit, and you're free to play it as many times as you like on your chosen platform.
The Capcom Spotlight showcase specifically focused on upcoming games. Ahead of the showcase, Twitch viewers received a premature advertisement for the Chainsaw demo, which tipped off fans that a demo of the beloved action horror game was only hours away.
How to unlock Mad Chainsaw mode
The Resident Evil 4 Remake demo is sure to keep us occupied until launch, not least because of its secret extreme difficulty setting. The Mad Chainsaw mode offers a punishing challenge for RE veterans: you only get one life while going up against stronger enemies in greater numbers, with limited knife durability to survive grapple QTEs. Additionally, the Chainsaw Man himself can no longer be parried – if he lands a swing, it's game over.
The prompt to accept the Mad Chainsaw challenge has a chance to pop up whenever you start a new game in the demo, so you'll likely have to launch the demo several times if you're keen to tackle it. If you're looking for something a bit more sedate to tide you over, Capcom has treated us to a free prequel ARG that's sure to pique the interest of amateur detectives and fans of the marketing tactic.
That's everything we know about the Resident Evil 4 Remake demo. The highly anticipated remake may prove to be the best PC games of 2023 for horror fans, so be sure to brush up on the Resident Evil 4 Remake system requirements ahead of time. PCGamesN got a sneak preview of what we can expect from the full release in a hands-off Resident Evil 4 Remake preview, which included significant changes to NPC interactions and boss encounters, among other features.
Wondering whether the Chainsaw demo works on Valve's portable PC? We've already put Resident Evil 4 Remake Steam Deck compatibility to the test to spare you from potential hardware hassle.