Curious about what's going on with Star Citizen? You'll have the chance to poke around and explore it yourself this week. Roberts Space Industries is holding another free fly event as part of Invictus Launch Week, a celebration of the United Empire of Earth's naval fleet.
The event runs May 22 – June 1, and as with prior Star Citizen free fly events, you'll have a selection of spacecraft to test fly each day, with a different slate of in-game manufacturers highlighted every day of the event. As you may have heard, some of these ships are usually pretty expensive to own, so these virtual expo events are a fun chance to try them out.
Helpfully, RSI has provided some directions on how to get to the actual event if you're firing up Star Citizen for the first time. When you load into the game, you'll spawn in at Area 18, inside the Adira Falls habitation complex. After leaving your apartment, head downstairs and take the elevator to the ground floor. From here, head out of the building and into the square, following signs for ArcCorp Plaza.
Head across the plaza to enter the CityFlight Transit station, and head to the platform for the Convention Center. That'll let you board a shuttle to the event, which is held at the Bevic Convention Center – you'll want to hop off at the first stop.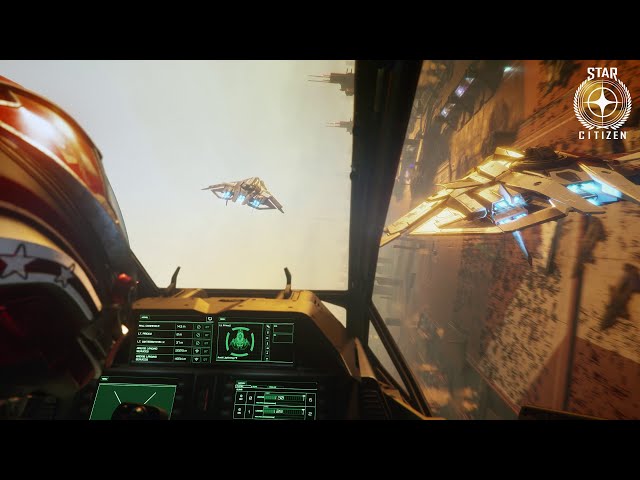 Once you're at Bevic, just follow the signs for Invictus Launch Week (you'll have to take another elevator down to get there).
When you've made it to the show floor, you can wander around and look at the ships on offer and arrange for test flights. You'll also be able to use some holographic displays to examine ships that are still in the production pipeline – and some that are too large to fit inside the convention center.
You'll need a Star Citizen account to participate, and you can create one of those by heading over to the Roberts Space Industries official site.