Starfield is already the best-looking and most bug-free Bethesda RPG to date. From the crowded streets of New Atlantis to the desolate plains of all those undiscovered planets, it's sharp, smooth, and a worthy visual successor to the likes of Fallout 4 and Skyrim. But now the Settled Systems can look even better, thanks to a huge new Starfield HD overhaul mod which boosts dozens of textures to 8K resolution.
Just over a month since launch, the best Starfield mods are a goldmine of combat, inventory system, and spaceflight improvements – as well as the occasional Thomas the Tank Engine and Shrek reskins. Between Starfield cities and Starfield planets, there's so much visual wonder in Bethesda's sprawling RPG game that naturally you want it all to look as good as possible. The new Starfield HD overhaul mod promises just that.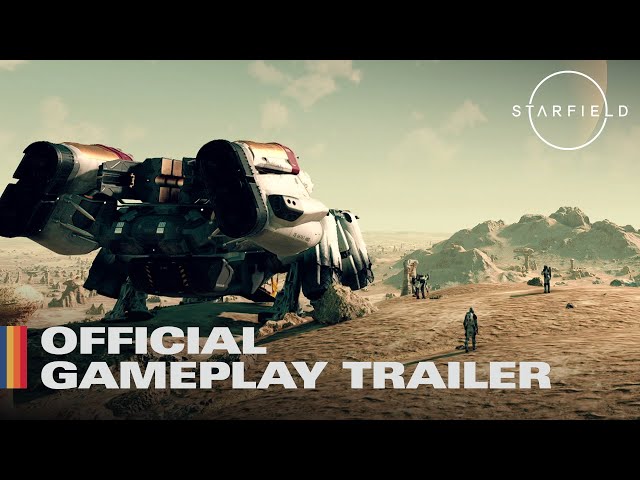 Created by 'luxor8071,' the straightforwardly named Starfield HD Overhaul sharpens, improves, and enhances myriad textures to new resolutions between 2K and 8K. Akila City, New Atlantis, and Neon have all been completely reworked, alongside water, concrete, the interiors of stores like Terrabrew and Galbank, and even the deepest reaches of space itself. Take a look at the image below to get a deeper sense of how luxor has retooled Starfield's visual details.
It's those little tweaks, the subtle changes that maybe you don't notice outright but hit you subconsciously, that can really make an open-world game like Starfield come to life. If you want to get Starfield HD Overhaul it's available on Nexus Mods right now.
Alternatively, check out all the best Starfield console commands and cheats to customize the game to your heart's content. We've also got a comprehensive guide on how to build and design the absolute best Starfield ships.
Still looking for more? While a good Starfield wiki can be a handy source of information, our new Starfield Database goes further, offering you daily news, searchable databanks, and even interactive tools.