The future that we're set to experience in Bethesda's Starfield won't be all shiny and new, according to art director Istvan Pely. Despite being set more than 300 years from now, the RPG game's world feels distinctly retro, with Pely describing the people that populate Starfield's vast expanses as "messy."
The world of Starfield sounds closer to that of Star Wars than the glamorous universe of Star Trek, defined by its constant conflict and the various feuding Starfield factions.
"People are still people," Pely explains during an interview with GQ ahead of the Starfield release date. "They're still messy." This sounds good for players, who will encounter a world where NPCs have their own selfish – and sometimes conflicting – wants and needs, though feels like a bleak outcome for humanity as a whole.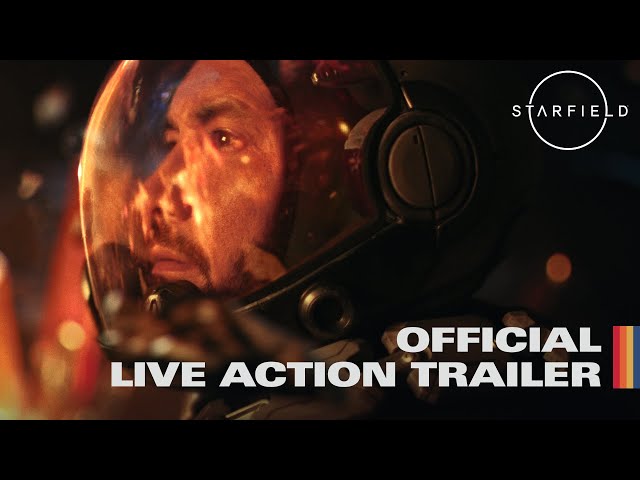 This all seems in keeping with how Pely has described the visual style of Starfield. Rather than sleek and shiny, filled with holograms and a clean, polished interface, players can expect an almost retro feel to the world. Consoles will be filled with buttons and the whole setting will have a "tactile" feel to it.
There's something more authentic about these less-sterile sci-fi universes than the ultra-sleek modernity that defines Star Trek and other space games. There's a grittiness, an excitement, and, above all, a danger that's just oh-so alluring. Starfield feels like a Bethesda take on the universe, and, conflict and all, I love it.
We're only weeks away from Starfield's highly anticipated release, meaning the marketing arm of Bethesda is in overdrive as a result. There's a lot to keep track of, so we can help you out with our list of all of the different Starfield traits and Starfield skills, as well as a list of all of the Starfield companions that we know of so far.
Still looking for more? While a good Starfield wiki can be a handy source of information, our new Starfield Database goes further, offering you daily news, searchable databanks, and even interactive tools.