The Starfield Steam player count is now lower than that for its Bethesda cousin Skyrim, only two months after it first launched. While updates and mods have steadily arrived for the successor to Fallout and Elder Scrolls, and some of the Starfield player base is located on Game Pass, Skyrim, which launched all the way back in 2011, is nevertheless the more popular RPG on Valve's platform, based on recent data. It comes as Starfield fails to receive a nomination for Game of the Year at this year's The Game Awards.
Starfield mods are keeping the Bethesda RPG game fresh and alive, and you can still wreak some serious chaos with Starfield console commands and cheats. However, Skyrim, perhaps Bethesda's most-loved game above Fallout 3, Fallout 4, and Oblivion, currently has a higher Steam player count based on recent figures. Despite launching just two months ago on Wednesday, September 6, Starfield has fewer concurrent Steam players than the now 12-year-old Elder Scrolls game.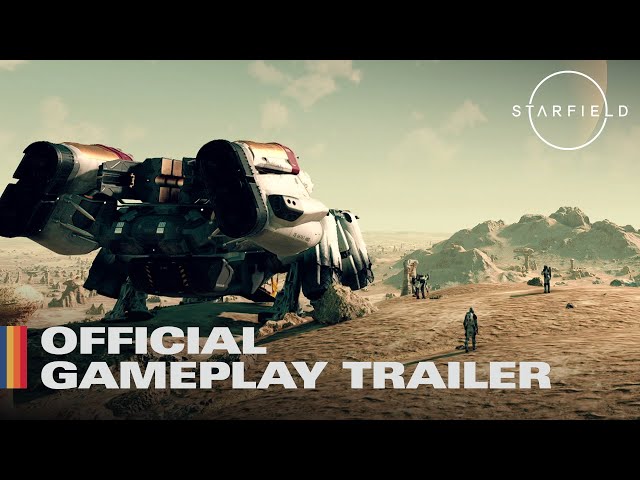 As of Tuesday, November 14, over the past 24 hours, Starfield has drawn a maximum of 26,705 players on Valve's platform. During the same period, Skyrim, which is available to play either via the initial launch version, or the Skyrim Special Edition, has a combined player base of 26,793, across those two games. The margin is narrow, but in the past day, according to SteamDB, Skyrim has seen more players on Steam than Starfield.
At its all-time peak, Starfield attracted 330,723 players on Steam. Less than two months later, 26,705 represents just 8% of that record player base. Of course, being a single-player game, it's natural that the amount of players for Starfield would steadily tail off, as people complete the campaign and move on to something fresh. Nevertheless, the amount of people playing Starfield on Steam is down 92% since its peak on Sunday, September 10.
Starfield is available via Game Pass, meaning that Steam numbers do not completely reflect the game's entire player base. The Game Awards' nominations for Game of the Year include Baldur's Gate 3, Alan Wake 2, Spider-Man 2, Resident Evil 4, Super Mario Bros. Wonder, and The Legend of Zelda Tears of the Kingdom. Starfield has not been nominated for Game of the Year.
If you're still exploring the Settled Systems, check out the best Starfield planets that you should definitely visit. You might also want to try some of the other best games like Starfield, if you fancy a change.
Still looking for more? While a good Starfield wiki can be a handy source of information, our new Starfield Database goes further, offering you daily news, searchable databanks, and even interactive tools.
And make sure to follow us on Google News for daily PC gaming news, guides, and reviews.