Every year I look through Steam sales, and there's always one game that stands out. Normally, this is because it's been on my wishlist for some time and has only just dropped to a value I'd be willing to pay, such as a triple-A game that I'd been on the fence about, or a smaller game that I couldn't justify paying full whack for.
However, as I was looking around the store during this year's Steam Summer sale, I noticed three indie games that I feel deserve far more exposure than they may be getting. One of these games is a self-published effort from a developer releasing their first game, while the other two come from smaller publishers. So if you're looking for an indie game that just hits a little differently, then we have a small selection of games that you should consider.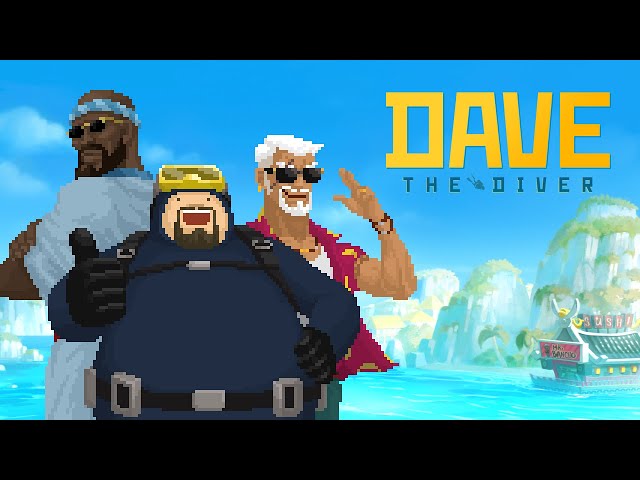 Dave The Diver
I first saw this on a Steam banner just before the Steam sale and was immediately drawn to the main character's similarities to my own appearance. Dave the Diver is a chapter-based RPG game with separate Roguelike and restaurant management mechanics. You spend two-thirds of your time underwater, hunting for fish and gathering relics as you uncover the mystery of a lost Sea People civilization. After morning and afternoon fishing sessions, you'll work at a sushi bar managing staff, pouring green tea for guests, and delivering sushi orders as fast as you can.
Swimming in the Blue Hole is, obviously, the more fun of the two activities and frequently leads you into encounters with massive predators. You're also tasked with saving dolphins from traps laid by poachers, research missions to gather items or cull invasive species, and other frequent side quests to try and finish with every dive. Of course, you still need to capture fish to run your restaurant, but sometimes you need to get specific ingredients for that special dish to impress a VIP.
The first chapter is a chilled experience, adding new mechanics at a bearable pace while only occasionally inducing mild peril whenever you grab the attention of a massive predator. Of all the games on this list, this bright pixel-art game is the one I've spent the most time with, and I think it's well worth dipping your toe into – as long as you mind the sharks.
Dave the Diver currently has 10% off on Steam making it $17.99 (£15.29) until July 13.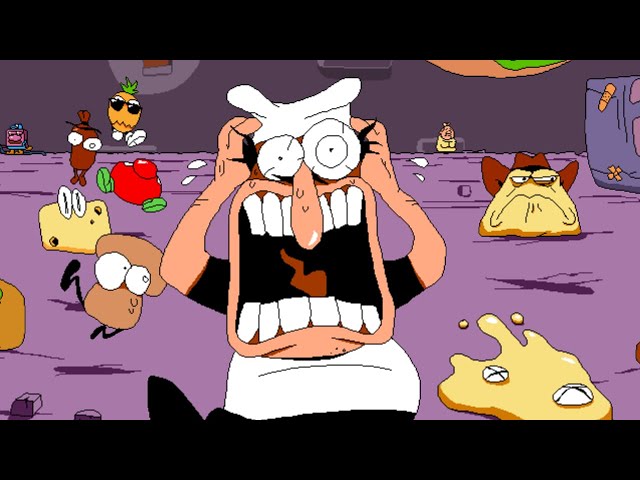 Pizza Tower
Released early in 2023, Pizza Tower is a platform game that shares a similar gameplay loop to Wario Land 4 for the GameBoy Advance. In it, you play as Peppino Spaghetti, a chef at a pizzeria under the threat of nuclear annihilation by Pizzaface, a sentient floating pizza. You must dash, slide, and punch your way through five floors, each containing four levels and a boss encounter with one of Pizzaface's mascots.
It borrows heavily from the Wario Land series, with temporary transformations to clear away obstacles, no life or health system to punish players for bad play, and swift movement tech that's incredibly difficult to master. Each level ends with a mad dash back to the start as the foundations of the level begin to crumble around you. It's wonderfully chaotic due to its expressive graphics and intense music, and while it's quite a short game compared to the others on this list, its secrets and collectibles will keep you coming back for more. Oh, and yes, there are already Pizza Tower speed runs, and quite frankly, it's mindblowing to watch.
Pizza Tower is currently on sale with 25% off during the Steam Summer Sale, available for $14.99 (£11.24) until July 13.
Dredge
Dredge is a single-player adventure game that may not be as whimsical as Dave the Diver, but shares its fishing theme. You are a fisherman trying to make a living by casting nets, dredging, and hooking fish to sell. Your ship only has so much room on board, so you'll need to shift your cargo around to fit everything on.
However, there's something a little more sinister in these waters. Evil gulls pecking at your ship's hull herald the coming of Lovecraftian beasts from beneath the waves, with gigantic leviathans swimming menacingly close to your ship. As you get closer to unraveling the dark secrets these remote islands have to offer, your subsequent expeditions get increasingly tense.
The night time is scary, and rolls around incredibly fast – watch your panic meter and the nightmares lurking in the depths otherwise you'll be lost to the ocean. It's this combination of cozy and creepy that hooked me from day one. If you feel you can stomach the relentless assaults of these nautical nasties, then your vessel awaits.
Dredge is currently on sale with 20% off during the Steam Summer Sale, available for $19.99 (£17.59) until July 13.
Those are some indie games on Steam that you shouldn't overlook without at least checking out their store page. Of course, if these three don't interest you, thousands of games are available at a discount. Who knows, perhaps some of the best games of 2023 or even some hits from 2022 will tempt you? If you'd prefer to save money for now, we also have a list of upcoming games which will release before the year's end and beyond.