Street Fighter 6 is the most iconic entry yet to Capcom's series of fighting games. Between its diverse cast of characters and its intriguing gameplay style, it comes as no surprise that Street Fighter 6 has been absolutely soaring in sales since its recent release. Fans have been looking forward to new in-game features, and the newest patch has introduced a big one. Rashid, a fighter well-known for his presence in Street Fighter 5, has just landed in Street Fighter 6 and he's already got a reputation as an absolute beast.
Rashid is the game's newest character, bringing the Street Fighter 6 roster up to 19 playable warriors. Rashid joins the fight with his own unique story in the game's World Tour mode, and can be played in the upcoming Evolution Championship Series 2023 event. Joining him are two new themed outfits, "Pirate and Resort," which can be unlocked via the Hub Goods Shop.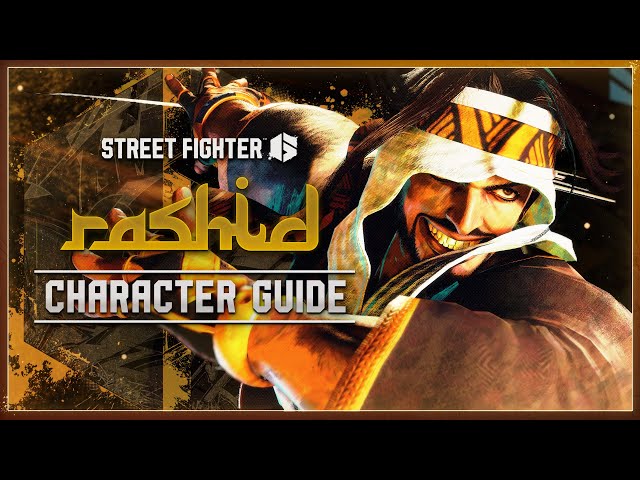 Rashid was well-known in Street Fighter 5 as a competitive character to play as, thanks to his aerial attacks and acrobatic skill. Many players were excited to see how he would work in the new game, and it seems he's just as powerful. With one tornado move, the warrior can take down his opponents due to a bug causing his ability to remain long after it's used.
Sadly for Rashid stans, Capcom knows about this and has stated in a social media post, "We are aware of an issue with Rashid regarding Ysaar staying on-screen for a prolonged amount of time and are investigating." With or without OP post-launch abilities though, Rashid is sure to permanently shake up the Street Fighter 6 tier list thanks to his unique wind attacks and strength.
If you love Street Fighter as much as we do but need some other new games to check out, be sure to have a look at some of the best PC games this year. You can also browse through a few of the coolest upcoming PC games if you need some titles to get hyped for.