The maintenance of balance has, and will always be, a problem when it comes to The Avengers. How do you fit in all the necessary characters and give them their chance in the spotlight and also tell a good story? In The Avengers game, it's power that's the issue: the question of spreading power evenly between each hero has led to some curious design decisions. For instance, a god can be just as powerful as a human assassin.
Of the five characters you can play as in Crystal Dynamic's "narrative-focused" live service – Black Widow, Captain America, Iron Man, Thor, and the Hulk – you'd think that the God of Thunder would be far more powerful than a human, as he is in the comics. However, according to a Eurogamer interview with Crystal Dynamics lead designer, Philippe Therien, you'd be wrong: "Black Widow can kick as much ass as Thor. All the heroes can wreck house," he says.
The logic behind the decision makes sense in some ways: if one hero was far more powerful than another, what will stop everybody from choosing that one character? Well – as Therien explains elsewhere in the interview – you can't play as the same hero as another in the same session in The Avengers' multiplayer. In that case, if the character's powers were not similar, somebody would end up getting stuck with the weakest hero.
On the other hand, this means that Black Widow and Thor could conceivably have an evenly-matched fight, which seems odd with the established lore and history of each character in mind. For Therien, this is "a cool design challenge," and that he feels this team has "struck a good balance – the heroes definitely represent their most recognisable traits".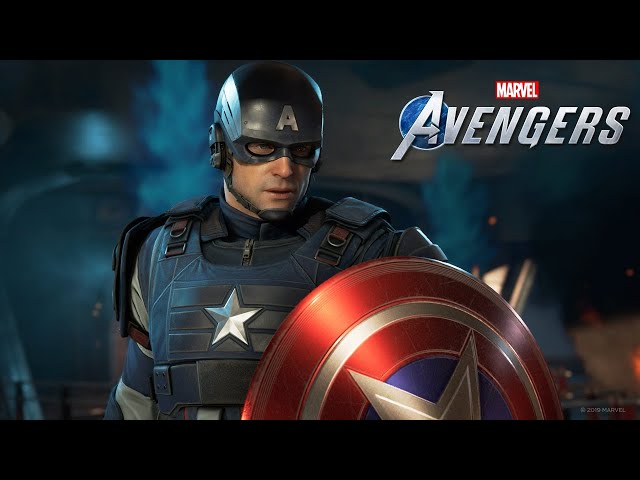 As we've seen from The Avengers gameplay so far, you certainly have plenty of powers at your disposal as you fend off the threat to your new San Francisco base. When it comes to customisation in The Avengers, each hero has their own skill tree and gear to help them throw soldiers into other soldiers and summon thunder to rain down electrical storms.
You can get a taste of how each character's abilities work in the The Avengers reveal trailer above that featured during Square Enix's E3 2019 press conference. Sadly it doesn't include any proper gameplay footage, but we're hoping to see more soon ahead of next year's The Avengers launch date.
Assemble: You'll be in The Avengers universe for "years to come"
If the power balancing decisions aren't putting you off, remember to keep an eye out for The Avengers beta. It will be coming to PS4 first, but it will be your first chance to wield that famous shield and bask in the peachy glory of America's Ass.