In the absence of any news about The Elder Scrolls VI, it's perhaps unsurprising that the Skyrim mod scene continues to thrive – with new, innovative mods being released all the time. Nevertheless, the one elusive mod that still generates the most excitement – despite being around seven years old at this point, with no release yet in sight – is Skywind.
If you're not familiar with it, Skywind is a mod to bring an updated version of The Elder Scrolls III: Morrowind to the Skyrim engine. It looks gorgeous, but as mentioned has been a very long time coming. Now the latest trailer for the mod is here, titled 'Call of the East' – a reference to Morrowind's location in the east of Tamriel.
The new trailer not only brings with it our most up-to-date look at the mod and how it's coming along, it also introduces a haunting and beautiful new arrangement of the classic Elder Scrolls theme song composed by Jeremy Soule.
You can check out the full trailer below, and if you like the new version of theme song, also known as 'Nerevar Rising' – done by composer Fredrik Jonasson, with vocals by Marie Nilsson Lannerö – you can listen to it in full here. It's clearly inspired by Skyrim's own epic vocal version, with the lyrics rewritten to make sense with Morrowind.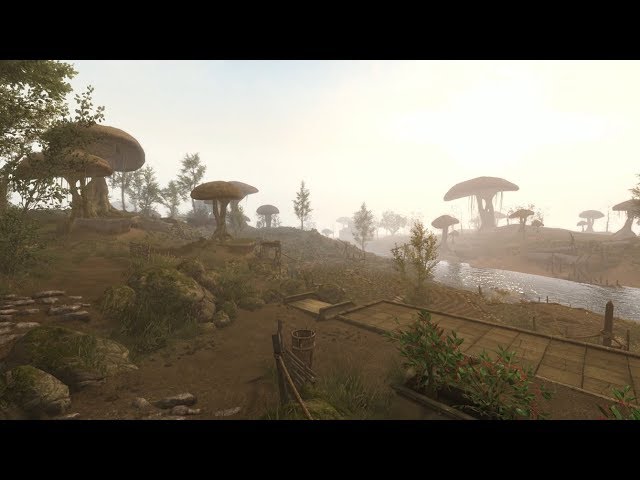 As for Skywind, it's looking just as exceptional as it did in the last trailer we saw a year ago. The team notes that the mod has now been ported over to the Skyrim Special Edition "to take advantage of the upgraded engine. This was a necessary change for stability purposes and to accommodate our improved visuals." There's also a brand new website for the mod, if you want to volunteer or get more information. The release date on the FAQ page is still "ready when it's ready", if that's all you're interested in.
Fus-roh-dah: check out the best RPGs on PC
Of course that's not the only impressive and long-awaited mod coming out of the TES Renewal group, as the similar Skyblivion – Oblivion ported over to Skyrim – is also making slow but awesome progress. At this point it's pretty much a race to see which one can beat Elder Scrolls VI to release.