It looks like official The Last of Us Steam Deck support could be a thing at launch, as Valve is using the PS5 port to promote its portable gaming PC. While we already have good reason to believe The Last of Us Part 1 will be compatible with the handheld, Valve's seal of approval could provide players with some performance confidence ahead of its release.
Over 8,000 games are now Steam Deck compatible, and a chunk of those proudly wear Valve's 'Verified' seal of approval. The Last of Us Part 1 hasn't actually earned Steam Verified stripes yet, but the badge theoretically means it wouldn't include any game-breaking bugs or handheld hiccups. Thankfully, Valve has provided a sign that the PlayStation 5 PC game will make the 'Great on Deck' list, so you'll potentially be able to play even if you're AFK.
Over on the official Steam Deck website, Valve is currently using an iconic scene from The Last of Us part 1 as part of a promotional banner. Again, the PS5 port isn't classed as Verified or Playable yet, but its presence on the showcase implies that it'll be one of the best Steam Deck games in 2023. It's also worth pointing out that the reel also includes snippets from No Man's Sky, Hades, Stray, and Persona 5, all of which have a seat at the Great on Deck table.
We're not saying TLoU PC port gaining Valve verification would be necessarily unusual, as other PlayStation games like Uncharted are Verified. However, The Last of Us system requirements are anything but lightweight and come with a higher minimum specs bar than Naughty Dog's other big outing.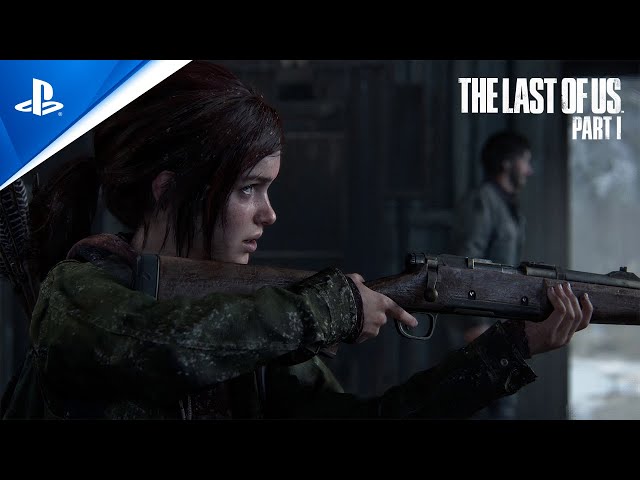 Naturally, we'll need to wait till after PlayStation's official Last of Us PC release date to know whether it'll gain Verified status. After all, there's no guarantee that the port will play nice with the portable powerhouse, and further SteamOS optimisation may be required. That said, we're fairly confident that Joel and Ellie's cross-country caper will be a Steam Deck favourite, so watch this space.
Want to create a makeshift Last of Us Nintendo Switch experience? Check out the best Steam Deck dock options and transform the handheld into a hybrid.