The Witcher III HD Reworked Project is one of our very favourite mods for The Witcher III: Wild Hunt. Modder 'Halk Hogan' has been working on it for quite a while, and the results have been consistently impressive: the environmental textures, lighting, and prop improvements all look terrific in 4K, which is where you see the seams in the game's good but (slightly) aging graphics.
Now, Hogan has done a massive pass on The Witcher III's NPCs, all of whom have their own clothing and accessories to consider. In the latest version of The Witcher III HD Reworked, clothing, armour, and weapon textures have all gotten a bump up in resolution, and there's plenty more detail packed into every square inch of screenspace now.
Generally speaking, fabrics all have a much higher visible threadcount with the new version of the mod running, as you can see in the side-by-side video below. But other materials have gotten lots of attention, too: pay close attention to the amazing detail and bump mapping on the leather and metal armours on display, and the finer scratches diffusing the light that hits steel weapons.
Here's the video: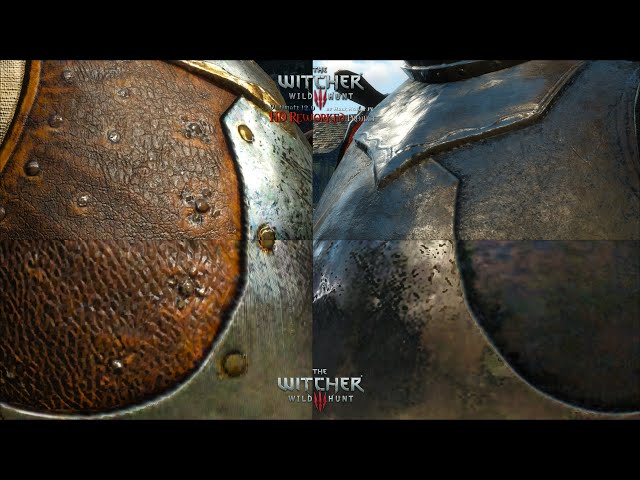 Impressive, as Geralt might mutter.
You can find the Witcher 3 HD Reworked Project over on Nexus Mods. And be sure to check out our complete list of the best Witcher 3 mods.