Wasteland 3 is currently available as a free RPG game, with us at PCGamesN previously giving inXile's post-apocalyptic RPG an incredibly high score, making it the perfect way to wait out the imminent Starfield release date this year. If you want a truly brilliant turn-based game with deep lore and characters, Wasteland 3 is for you.
We gave the game a score of 9/10 in our Wasteland 3 review, saying that it has "Lurid characters, a deep RPG system, and captivating combat set in an unhinged apocalypse," and that "inXile Entertainment's latest shouldn't be missed."
So if you want something filled with depth ahead of Bethesda's Starfield, you can snag Wasteland 3 for free via Robot Cache right now.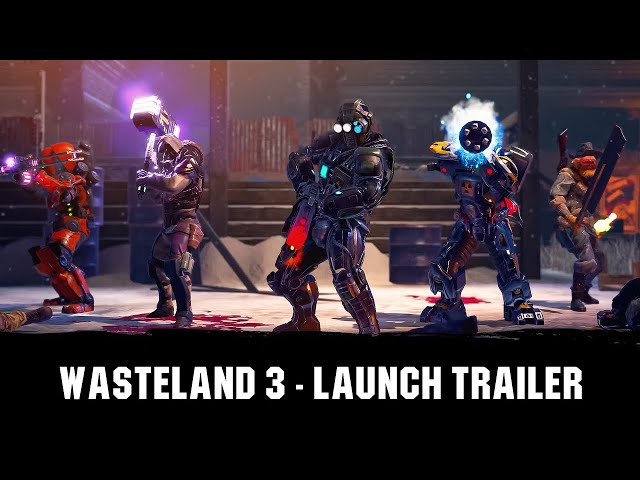 With plenty of Wasteland 3 builds to choose from in inXile's squad and turn-based post-apocalypse game, you'll wind up having a truly in-depth experience that tests your mettle and skill. There are even two expansions for the game, so when the credits roll you'll have even more to play if you want.
If you want to know what inXile is working on next, this year's Summer Game Fest saw the studio announce Clockwork Revolution, a BioShock Infinite-looking RPG that sees you altering historical events in the past, and coming back to the present to see how it has changed the steampunk world.
All of the Wasteland games are also available as a part of PC Game Pass at the moment – with it costing just $1 for new subscribers to try out too – so if you find the Robot Cache Wasteland 3 code to your tastes, you can actually try out the whole series at a real cheap price.
You've got until Thursday, July 20 at 10am PT, 1pm ET, 6pm BST and 4am AEDT on Friday, July 21 to claim Wasteland 3, so act fast.
If you're curious about Wasteland 3 while you're waiting for it to download, we can give you a headstart with our Wasteland 3 companions breakdown, while our look at the best free games on PC should give you even more options.
Still looking for more? While a good Starfield wiki can be a handy source of information, our new Starfield Database goes further, offering you daily news, searchable databanks, and even interactive tools.