The major innovation everyone's talking about from E3 2019 might be Ubisoft's playable NPCs, but the many characters you can occupy need a place to live, sleep, and work in, after all. Thankfully for them, Watch Dogs Legion's London setting seems to have plenty of space for them.
In an interview at E3 2019, creative director Clint Hocking told us that, in your time messing around with those living in post-Brexit Blighty, you'll "go from Wellington Arch over in the west, and then over to the Isle of Dogs in the west. Then Camden Market in the north down to Windrush Square, more or less in Brixton."
That's a fairly chunky slice of Britain's big smoke, although we don't know as yet by quite how much it's all been truncated down. However, when it comes to real life London, it'll take you roughly half an hour to go from north to south, and west to east, in the area inspiring Watch Dogs Legion's radical, dystopian setting – according to Google Maps. However, even though we can't predict the state of Transport for London post-Brexit, you'll at least be able to use the Tube in the game as a form of Watch Dogs Legion fast travel.
According to PC Gamer, Watch Dogs Legion's map consists of eight of London's central boroughs; for context, Inner London – the part which itself forms the inner part of Greater London, boasts 12. In other words, you're going to see most of the capital's major sites, such as the London Eye, the Palace of Westminster, and Piccadilly Circus.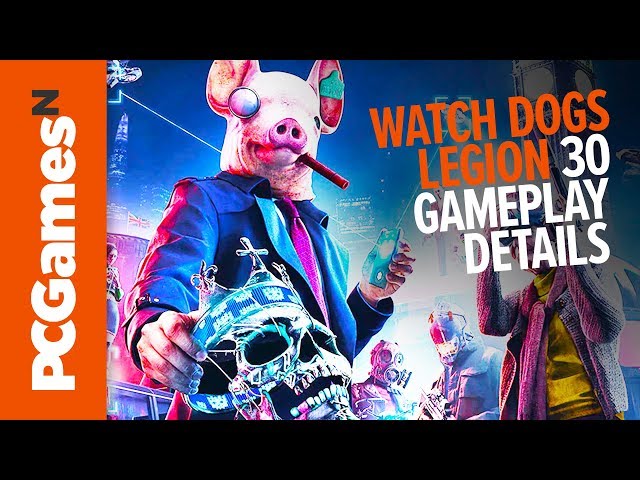 You can see those and plenty more in the full gameplay reveal above, which also gives you a look at the exciting Watch Dogs Legion character schedules and NPC behaviours that make the game the absorbing prospect it is. For instance, if you kill someone, you can track their spouse as they mourn and maybe even date again.
EU listening? Watch Dogs Legion's post-Brexit London "definitely has something to say"
Speaking of detail, Ubisoft have clearly thrown themselves into their bleak new setting. On top of riding the Tube, you can also hijack Watch Dogs Legion black cabs – yeah, the proper Hackney Carriages. Since this appears to be a fairly sizeable slice of London, you'll be needing plenty of ways in which to get around.