May 22, 2019 After just one month, World War Z is closing in on two million copies sold.
Just four weeks after release, World War Z is closing in on an impressive milestone. In a new accolades trailer, released yesterday, developer Saber Interactive revealed that their post-apocalyptic co-op shooter has sold nearly two million copies.
In the description of the new video, which you can check out further down this article, Josh Austin, senior vice president of licensing and interactive at Paramount Pictures (which produced the 2013 film adaptation of the book), says that "World War Z has fast become one of our most successful interactive games to date."
To help celebrate the latest milestone (which has been helped along by World War Z's sales on the Epic Game store) Saber says that the game will be getting a new Tokyo mission, a new zombie type, and increased difficulty settings. Perfect for those of you who haven't yet been completely mauled to pieces by the game's massive hordes of undead.
World War Z is based on the novel and film of the same name, borrowing the spectacular horde dynamics of the movie for several new post-apocalyptic vignettes based in real-world cities. The 'zeds' swarm in massive, fast-running mobs, piling on top of each other to pour over walls and fences to fling themselves at players.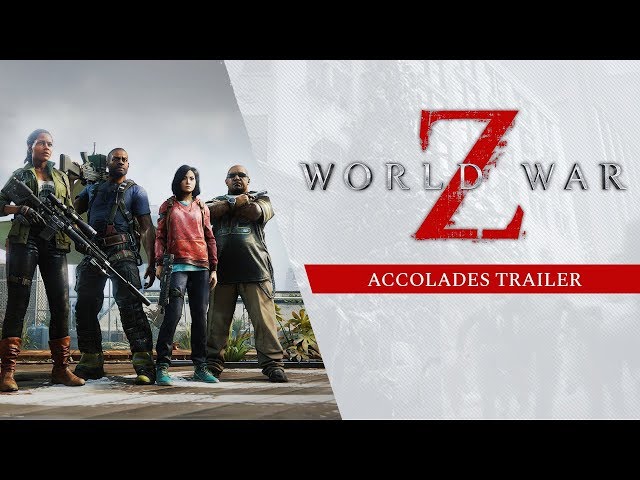 The latest milestone is likely to act as vindication for Saber Interactive boss Matthew Kirch, who recently said that Valve turned down his studio's pitch to remake Half-Life 2. Sure, World War Z doesn't have quite the same acclaim as Valve's FPS, but it's nice to get some recognition, I'm sure.
They bite: These are the best zombie games on PC
Sales have slowed down since launch, of course, but the Epic Games store sale seems like the kind of thing that'll help push World War Z clear of that two million mark. It'll be interesting to see what's on the way for the game going forward, but I don't imagine Saber is finished just yet.