January 9, 2019 AMD's CES keynote has now wrapped up, but you can find links to AMD's Radeon VII GPU and 3rd Gen Ryzen processor announcements below.
AMD is all set to host its very first CES keynote today, with popular CEO, Dr. Lisa Su, taking to the stage in Las Vegas at 9am local time. That makes it 5pm UK time and 6pm CET. But don't worry if you haven't been able to make it out to Sin City yourself, we've got the livestream right here for you to watch from the comfort of your own screen.
Sure, Nvidia shot its load on Sunday, announcing a new graphics card and tacit support for AMD's FreeSync monitor tech, and Intel did its thing on Monday talking up the exciting Lakefield hybrid CPU and announcing its Ice Lake chips, but this is the one most of us have been waiting for. What will Dr. Su be talking about in her first CES keynote, and what will be her super-special announcements?
AMD has already spilled the beans on its second generation of Ryzen APUs, the confusingly numbered 3000-series chips, but there has been a lot of hope that the CES keynote would see the announcement of AMD's 7nm Zen 2 desktop processors and the 7nm Navi graphics cards.
Dr. Su has said that the "milestone" keynote will contain "some exciting announcements about our next-generation products" which some have taken to mean 3000-series Ryzen processors and AMD Navi GPUs. But, while it's altogether possible that there will some mention of the next-gen consumer goodies, we're not expecting too much in the way of solid details. And certainly nothing so definite as a launch announcement.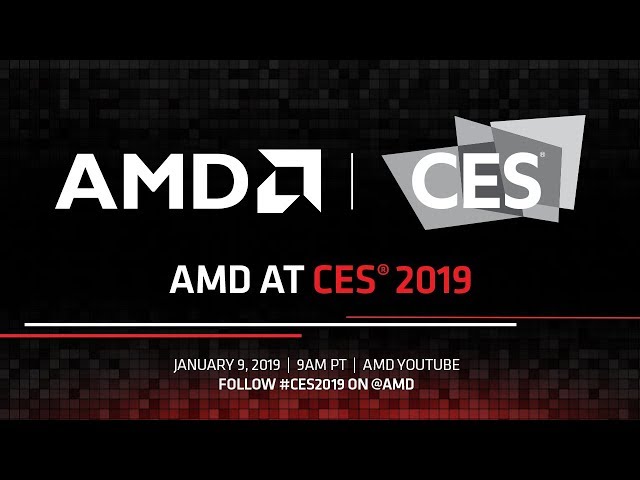 The last two CES events have seen AMD fly the great and the good of the consumer tech press out to Vegas for a pre-CES editor's day, where it unveils the full details of its new processors. It hasn't done so this year, and it's possible that either means AMD is playing its cards closer to its chest than ever before, and is making its announcements live at the keynote, or CES will be lighter on big red team tech reveals than before.
New GPUs: AMD announces Radeon VII 7nm gaming GPU
New processors: AMD tease 3rd Gen Ryzen CPUs
We have heard from AMD that Computex will be a big show for the company, so we could potentially see the red team go real large and release both Navi and Zen 2 for desktops in Taiwan at the end of May. Though with the first two generations of Ryzen processors launching in the spring time, it's possible the 7nm Zen 2 CPUs will launch first with Navi hitting the Computex launch window.
However it shakes down, AMD will have a lot to talk about at its first ever CES 2019 keynote, so stay tuned right here.