Want to know more about Apex Legends Season 12? 2021 was a big year for EA's battle royale game as Apex Legends received its first non battle royale mode in the form of Arenas. The updates didn't stop there, as four new characters were introduced and a new island map named Storm Point was added to the game. The new content was well-received by players, with Apex Legends seeing its highest player count ever on Steam.
Last year kicked off with a bang as Fuse, the explosives expert from the planet Salvo, joined the Apex Games. The latest 'Stories from the Outlands' trailer has revealed that Mad Maggie is going to join the ever growing roster in February.
Based on information the developers shared last year, we know Respawn is working on adding cross-progression and a next generation update. These features were supposed to arrive back in 2021 but were delayed until 2022, so there's a chance they could be part of Season 12. Here's everything we know about Apex Legends Season 12, including Mad Maggie's backstory, the latest information about the new game mode Control, and much more.
APEX LEGENDS SEASON 12 RELEASE DATE
The Apex Legends Season 12 Defiance release date is February 8, 2022.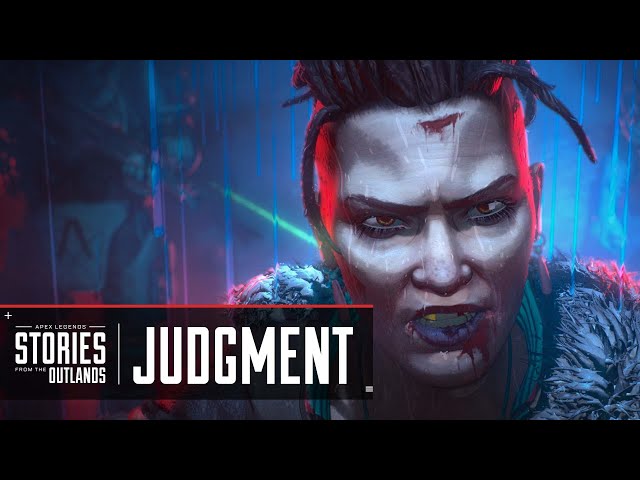 APEX LEGENDS SEASON 12 MAD MAGGIE ABILITIES
Mad Maggie, also known as Margaret Kōhere, is the subject of the latest Stories from the Outlands video as she stands on trial for inciting riots against the Syndicate alliance, raiding Syndicate transport ships, and for her attack on Salvo Syndicate merger ceremony. Maggie has always been against Salvo joining the Syndicate, and it appears she has spent years fighting against the merger.
Players that pay attention to the Apex Legends lore may have assumed Maggie fell to her death in the final panel of the in-game Armageddon comic. If there's one thing watching TV has taught us over the years, it's to never believe someone is dead until you see a corpse.
Prior to Mad Maggie's reveal, it looks like the data miners didn't pick up on her shield and chain which resulted 'leaked' abilities based entirely on speculation. EA has confirmed Mad Maggie's abilities and they're nothing like what was rumoured:
Passive Ability – Warlord's Ire: Temporarily highlight enemies after you deal damage, and run faster while wielding a shotgun
Tactical Ability – Riot Drill: Launch a drill that burns enemies through obstacles
Ultimate Ability – Wrecking Ball: Send a ball forward that drops speed-boosting pads that detonate near enemies
APEX LEGENDS SEASON 12 CONTROL NEW GAME MODE
Control, a brand new limited time game mode, is coming to Apex Legends with the launch of Season 12. For the first three weeks of the season launch, players can try out Control – a 9v9 mode where teams battle it out to hold control points with infinite respawn. Players choose a loadout before heading into battle first, whether this uses a similar system to Arenas mode remains to be seen.
APEX LEGENDS SEASON 12 LOG IN REWARDS
To celebrate Apex Legends' third anniversary, EA is rewarding players with rewards just for logging into the game. These log in rewards can be claimed from February 8 onwards – the event lasts for three weeks. The rewards include three thematic packs each week, and the final week also contains a legendary pack.
Week One (February 8 – February 15) – Permanently unlock Octane in addition to three thematic packs
Week Two (February 15 – February 22) – Permanently unlock Wattson in addition to three thematic packs
Week Three (February 22 – March 1) – Permanently unlock Valkyrie in addition to three thematic packs and a legendary pack
APEX LEGENDS SEASON 12 NEXT GEN UPDATE
A recent update to the PlayStation Store reveals the existence of a PS5 version of Apex Legends. This heavily suggests the next generation update is going to launch alongside Season 12. EA hasn't confirmed whether this is true or not, so there's a good chance the next gen update may not be ready right now.
APEX LEGENDS SEASON 12 BALANCE CHANGES
Crypto is going to receive some buffs in the Season 12 update to his drone, giving players more options when it comes to placing his portable robot. Instead of manually flying the drone to specific areas, Crypto now has the option to throw the drone directly towards walls, ceilings, and objects. Players can still fly the drone around manually like before, but now they have a faster option to use in the heat of battle.
Caustic is on the receiving end of a nerf to his gas canisters as his tactical ability loses its invincibility frames on start up. The devs found that Caustic's traps were far too powerful and that this change was necessary to evolve the current meta.
APEX LEGENDS SEASON 12 MAP CHANGES
Mad Maggie and Eduardo Silva have taken it upon themselves to damage Olympus. Dubbed 'Sabotaged Olympus', the map has been expanded to divert players away from heading towards the centre of the map every round.
APEX LEGENDS SEASON 12 WEAPON CHANGES
Season 12 doesn't introduce any new weapons, however, it does make big changes to the current line up of weapons. Starting off, the Volt is heading into care packages as its been deemed too powerful as ground loot. The Alternator takes its place as ground loot as its removed from care packages. The VK-47 Flatline and Longbow DMR are also being removed from the ground loot pool, instead they're being permanently added to replicators for players to craft using hard earned metal.
There's a new hop up coming to Season 12: Kinetic Feeder. This attachment only works on the Peacekeeper and Triple Take, shortening the amount of time it takes to reload when you perform a slide. Speaking of hop ups, Hammerpoint Rounds are coming back to Apex Legends in Season 12, but this time the RE-45 Auto is going to be able to use this hop up. Previously, only the Mozambique and P2020 had access to this powerful attachment.
That's everything there is to know about Apex Legends Season 12. If you haven't jumped into the battle royale game for a while and you're looking for a competitive edge, read our Apex Legends tier list to discover which Legends are the best to use. Want to play something entirely different? Pick one of the titles from our best multiplayer games list to tuck into some PvP action.