Armored Core 6 uses the Elden Ring engine, one of the most prominent FromSoftware modders and dataminers confirms via Twitter. While it was generally assumed that the Dark Souls maker would be using its engine from Elden Ring and Sekiro for the upcoming game, this Armored Core 6 detail has now been confirmed by Lance McDonald, a Twitch streamer and the creator of a popular Bloodborne mod allowing it to run at 60fps, ahead of the Armored Core 6 release date.
If you're left wondering why the engine specifics are important, beyond the fact that both Sekiro and Elden Ring are games that generally run very well, perhaps the most exciting part of this news is the potential for Armored Core 6 mods and data mining. Because of the familiarity of the engine, people looking to dig into the files for hidden or unused nuggets, or create mods for the mech game, will already be prepared to do so.
That's great news if you're a fan of channels like Zullie the Witch, a YouTuber known for deep dives into weird, unused assets or curios about all manner of models. Their short videos using a free camera to dig into close-up details on models often reveal some fascinating or disturbing intricacies that would be overlooked in normal gameplay. With just how complex the mechs are, and how rapidly you'll be zooming about Armored Core 6's world, the potential to get a closer look at the whole thing is quite exciting.
Have you been enjoying the best Elden Ring mods? Then you'll be glad to hear of the potential for those creators making the leap to Armored Core 6. Of course, this doesn't necessarily mean that all of the biggest modders will come over – the return to Armored Core promises to be quite a different game from the games that have led FromSoftware to such huge mainstream success over its past decade – but we'll likely see some crossover.
It also means there's potential for the likes of the 'seamless co-op' mod to make its way over in some form, allowing for more broad multiplayer options than the game's built-in modes. The shared engines should also make model swapping easier – giant mechs in Elden Ring, anyone?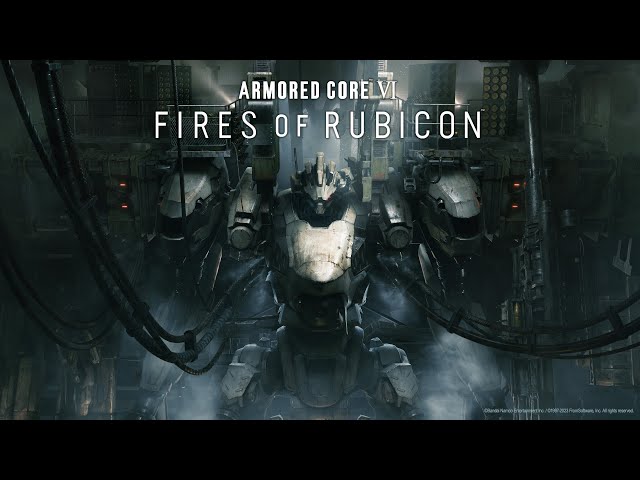 Make sure you're ready to fly on day one with the Armored Core system requirements, then head over to our guide to all Armored Core 6 bosses if you want to know what you're going to be up against.