The Assassin's Creed Codename Red release date may be arriving sooner than anticipated. With Assassin's Creed Mirage, AC Infinity, AC Hexe, and now the rumored Assassin's Creed Black Flag remake, it seemed like Codename Red, which finally takes the Ubisoft stealth game to Japan, could be a long time coming. New details from one Ubisoft developer however offer evidence that Assassin's Creed Codename Red could be coming in the not-too-distant future.
The Assassin's Creed Mirage release date is already slated for this year, with Valhalla's Basim fronting a whole-new adventure in ninth-century Baghdad. Since its announcement in 2022 however, Codename Red has remained largely a mystery. We know it's set in feudal Japan. We've seen one very brief teaser trailer. And naturally, this is one era and environment we've been eager to visit ever since the first Assassin's Creed back in 2007. But in terms of official details, that's about all we've got.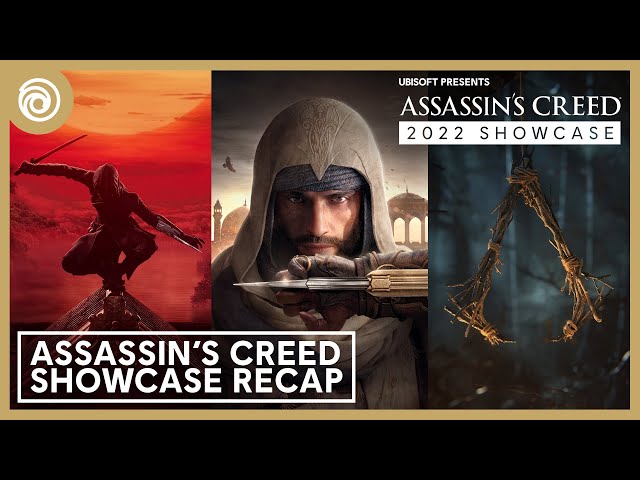 Until now. A newly discovered post by a Ubisoft staffer perhaps hints at a coming release for Assassin's Creed Codename Red. Posting on LinkedIn, Arisa Lagunzad, who works in business development and brand management at Ubisoft, issues an open call for creative partners and collaborators on Codename Red, writing it will be the "biggest blockbuster for 2024."
"Japan was the most requested history and culture from AC fans," Lagunzad writes, in a post translated from Japanese. "We are seeking a sponsoring partner for this title Assassin's Creed Codename RED for next year [sic]. Assassin's Creed is really expanding the multi-media front, with podcasts and manga series. Do you want to partner with the biggest blockbuster for 2024? I'd like to hear from you."
There's a lot going on with Assassin's Creed right now. AC Black Flag is apparently getting a full remake, while we're still waiting for more details on the ultra-mysterious Assassin's Creed Hexe. And then there's Infinity, a supposed online hub that will somehow tie all the AC games and players together. Nevertheless, if Ubisoft is seeking partners for Codename Red in 2024, hopefully, that's a sign that we will indeed see the Japan-set sequel next year.
In the meantime, take a look at some of the other best RPG games, if you're a big Assassin's Creed fan. Alternatively, we have a comprehensive guide to all the upcoming games you can expect in the near future.