Baldur's Gate 3 is teeming with foes that want to either tear you asunder, or yeet you off of a cliff on your third attempt at trying to free The Nightsong (I'm not over it). One, however, is Auntie Ethel, the RPG game's seemingly harmless grandma. But don't let that Irish accent fool you – trust me when I'll say you'll end up wondering how to beat Auntie Ethel in Baldur's Gate 3 because she's pretty damn strong. It turns out, however, that the woman who inspired Baldur's Gate 3's resident pensioner is just as tough as her virtual persona.
For those who, like me, evaded Auntie Ethel's charms by failing to complete all of the Act 1 Baldur's Gate 3 quests, this timid little old lady turns out to be an absolute nightmare.
In an August 18 tweet, one of the writers at Larian, Rachel Quirke, recalls that the character is actually based on her own grandmother, lovingly called 'Nana Juju.' "Fun fact – Auntie Ethel is inspired by my grandmother! Or 'Nana Juju' as we call her."
She goes on to confess, however, that "When I told her I'd written a character loosely based on her, she said: 'Well, it's about time someone did.'" Nana Juju, you are an absolute icon.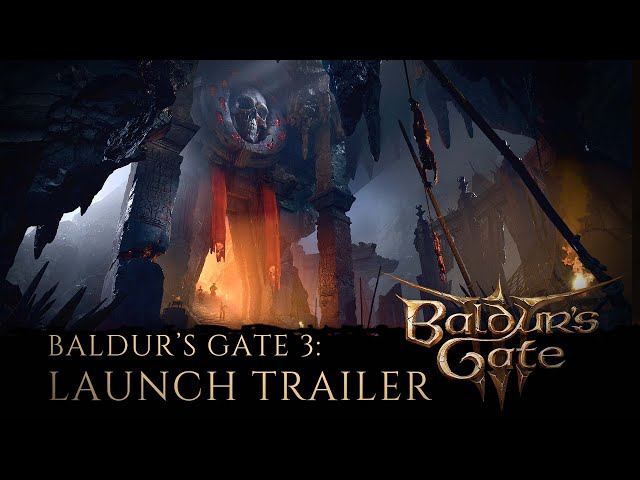 One of the things I think makes Baldur's Gate 3 so strong is its characters – I even chatted about that on a super cool podcast recently (hi VGC, I'm looking at you).
Just like Dragon Age, my merry band of misfits feel so incredibly human, but so do the characters that I pass by, or share a drink with – or maybe even romance. In a world so fantastical it's hard to see past magical veneer, but Baldur's Gate 3 manages to humanize even the weirdest of creatures, and I love that.
On my next playthrough I'll give Auntie Ethel a fond wave (before I have to, y'know, kill her) and keep good ol' Nana Juju in mind. If you, like me, have managed to miss some quests on your adventure and are already planning to create a new character, make sure you check out our list of all the Baldur's Gate 3 classes, as well as our rundown of the best Baldur's Gate 3 spells to help you breeze through the early levels.