What are the best Baldur's Gate 3 settings? You must adjust your options before venturing forth, if your adventures in Baldur's Gate 3 are to both look and run well. Successfully attaining high frame rates isn't determined by dice rolls or saving throws, so let us lend you our experience so that you may land critical hits on the right graphics settings.

As covered in our Baldur's Gate 3 review, there's so much to see and do in this D&D RPG that you'll want to make sure your options are set up correctly for an equally beautiful and smooth journey through Faerûn. The game shouldn't test your PC's constitution too much, but don't forget to check whether your system meets the Baldur's Gate 3 system requirements. You don't need to be a dungeon master extraordinaire to find the right Baldur's Gate 3 settings for your rig, and tweaking just a few things should give your frame rate stats a noticeable boost.
What are the best Baldur's Gate 3 settings?
Here are the best Baldur's Gate 3 settings:
API: DirectX 11
Model quality: High
Detail distance: Medium
Instance distance: High
Texture quality: High
Texture filtering: Anisotropic x16
Animation level of detail: High
Slow HDD mode: Off
Dynamic crowds: Enabled
Shadow quality: Medium
Cloud quality: Medium
Fog quality: Medium
Nvidia DLSS: Balanced (if supported)
AMD FSR 1.0: Off
FidelityFX Sharpening: Off
Sharpness: Default
Contrast Adaptive Sharpening (CAS): Enabled
Anti-aliasing: None (or TAA/DLAA if not using DLSS)
Ambient Occlusion: Enabled
Depth of Field: None
God Rays: Enabled
Bloom: Enabled
Subsurface Scattering: Enabled
We at PCGamesN tested these settings on the following rig: MSI MPG Trident AS 11th gaming PC, featuring an Intel Core i7 11700F, MSI Ventus Nvidia GeForce RTX 3070, 32GB of DDR4 3,200MHz RAM, MSI B560 motherboard, and Windows 11.
According to our perception checks, there's no built-in Baldur's Gate 3 benchmark, and nor will one be forthcoming any time soon. As such, we deduced our list of optimized settings by repeatedly playing through Act I, recording each option's effect on visuals and frame rate.
We'd recommend most players start with the game's 'High' preset and tinker from there. There are some profound fps gains to be made by lowering visual quality, with the 'Medium' preset netting a whopping 17-19% increase in performance versus 'High'.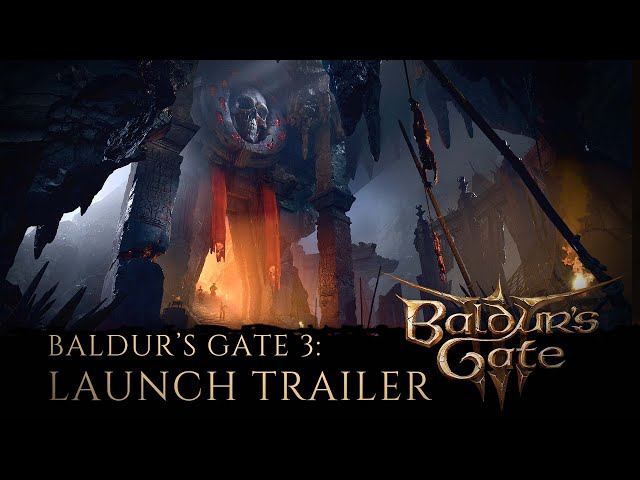 In terms of individual settings that can greatly improve frame rates, disabling ambient occlusion and light shadows can each net a 4% boost in performance. Aside from this, however, your biggest gains will be found by using upscaling technologies like Nvidia DLSS.
AMD FSR 1.0 is available, but we don't recommend using it as the performance benefits it offers aren't worth the reduction in image quality it incurs. Larian has promised to bring in Baldur's Gate 3 AMD FSR 2.0 support soon, but there's no specific timeframe just yet.
Should I use Vulkan or DirectX 11 in Baldur's Gate 3?
You should use DirectX 11, according to developer, Larian Studios.
When you launch Baldur's Gate 3, you'll be given the option of using the DirectX 11 or Vulkan application programming interface (API). These pieces of software help your PC handle multimedia tasks, like rendering 3D graphics, and are highly recommended for boosting visual richness and decreasing CPU overhead.
In the Baldur's Gate 3 Early Access build, Vulkan was the default, but PC gamers can now choose between the different APIs. It's worth testing them both out when you launch the game to see which suits your system better, but for most gamers, DirectX 11 will be superior. Vulkan tends to be less stable, and can cause technical issues. Larian itself recommends DirectX 11, too.
We've spent just as much time mulling over these settings as we have finding out the top places to earn XP in our Baldur's Gate 3 leveling guide, and exploring our Baldur's Gate 3 romance options. If you fancy exploring Faerûn on the go, check out our Baldur's Gate 3 Steam Deck guide too. Check out the best Baldur's Gate 3 mods if you'd prefer to customize Faerûn and its inhabitants instead.
Take the Baldur's Gate 3 requirements test over on PCGameBenchmark to answer the question… Can I run Baldur's Gate 3?