What are the Baldur's Gate 3 system requirements? You must gather the right party of components before venturing forth into the world of Baldur's Gate 3, but this quest shouldn't prove too taxing. In fact, PCs built around the time of D&D 5e's release back in 2014 should just about manage.
You won't have to level up your rig with the best gaming CPU in order to meet the Baldur's Gate 3 minimum specs. Processors comparable to the Intel Core i5 4690 or AMD FX 8350 will suffice, so long as they're backed up by 8GB of memory. The game isn't demanding when it comes to GPUs either, with developer Larian Studios suggesting the Nvidia GeForce GTX 970 or AMD Radeon RX 480 will be all you'll need.
Here are the Baldur's Gate 3 system requirements:
Minimum
Recommended
OS
Windows 10 64-bit
Windows 10 64-bit
CPU
Intel Core i5 4690
AMD FX 8350
Intel Core i7 8700K
AMD Ryzen 5 3600
RAM
8GB
16GB
GPU
Nvidia GeForce GTX 970
AMD Radeon RX 480
Nvidia GeForce RTX 2060 Super
AMD Radeon RX 5700 XT
Storage
150GB
150GB
None of the minimum requirements should pose a challenge to a determined adventure, as it's all aging hardware available at very cheap prices these days. However, we don't know what level of performance you can expect with this setup, and it's unlikely to be pretty. Considering how taxing Baldur's Gate 3 can be on even high end rigs in certain areas, like the eponymous city itself, we reckon you'll only be able to eke out 30fps at low settings in 1080p. If you want to do better than that, you'll have to read on.
And unless you've failed a perception check, you'll notice that the Baldur's Gate 3 recommended specs are quite a bit more demanding. You'll need double the amount of gaming RAM, 16GB to be precise, and a hexacore processor akin to the Intel Core i7 8700K or AMD Ryzen 5 3600.
Swapping out your pixel pusher with the best graphics card you have that mirrors or beats the Nvidia GeForce RTX 2060 Super or AMD Radeon RX 5700 XT will greatly help improve frame rates and visuals. Additionally, the game supports both AMD FSR and Nvidia DLSS upscaling technologies that should boost fps with minimal fuss.
Again, Larian hasn't told us how well this setup is likely to perform, but we can guarantee it's a lot better than the minimum specs. At a guess, we imagine you'll manage 60fps at medium or even high settings in 1080p. If you're looking to run Baldur's Gate 3 at 1440p or with ray tracing enabled, you'll probably want to fork out on a RTX 3000 series or AMD 6000 series card, at least.
When it comes to Baldur's Gate 3 size requirements, you'll need to free up a whopping 150GB of storage to install it. And it's likely the RPG will have hefty sized updates on the way too. Having the best SSD for gaming should alleviate these issues, and improve load times.
Having the right hardware is only one part of creating the optimal BG3 experience, so check out our Baldur's Gate 3 settings guide for details on how to maximize performance. We've also got the lowdown on Baldur's Gate 3 Steam Deck compatibility too, for those of you looking to explore Faerûn on the move.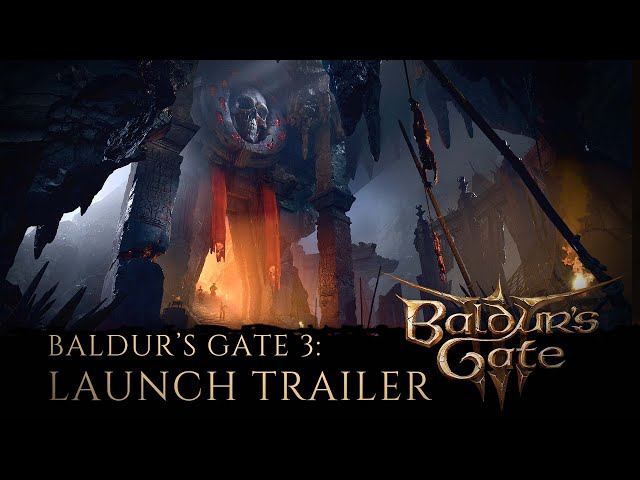 If you're confident in your PC's ability to meet the skill check that are these specs, make sure you roll with advantage when selecting what quests to undertake by checking out our BG3 quest list guide. Check out the best Baldur's Gate 3 mods if you want to give Faerûn and its inhabitants a new look. Alternatively, if you're not sure if the game's the right fit for you, give our Baldur's Gate 3 review a read. Or take a peek at the Baldur's Gate 3 romance guide if you're struggling to get Astarion's attention.
Take the Baldur's Gate 3 system requirements test over on PCGameBenchmark to answer the question… Can I run Baldur's Gate 3?