Can you preload Baldur's Gate 3? If you weren't already expecting it, BG3 is, well, large. We're talking about the content and map, by the way, and not just Halsin's bear form. Larian has now confirmed the massive download size of the RPG game, so we completely understand why you might want to preload the game files ahead of time.
You're here ahead of the full Baldur's Gate 3 release time because you want to dive in the second the D&D game goes live. We can't blame you – even with the best internet available, the sheer size of Baldur's Gate 3 is going to make that download a tense, nail-biting wait. At least you can start planning your character with the help of our Baldur's Gate 3 class list and Baldur's Gate 3 races list while you're waiting for the game to download. Here are all the details about Baldur's Gate 3 preload.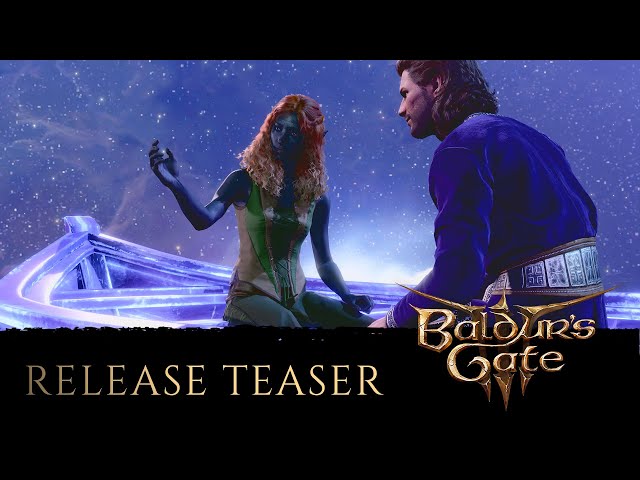 Can you preload Baldur's Gate 3?
You cannot preload Baldur's Gate 3 ahead of the release time in your location. Coming in at a staggering 122 GB, Larian confirmed players cannot preload the game in its most recent community update on Steam.
The community update, released on July 31, provided lots of information ahead of the release date, including details around Illithid powers, Twitch drops, and more. Possibly the most crucial bit of information though, easy to miss under BG3 launch time details, confirms that "Baldur's Gate 3 will launch on August 3 at 5pm Gent time, or your non-Belgian time zone equivalent. There will be no pre-loading of the game before then."
Speaking of size (again, not what your romantic partner has to offer, get your mind out of the gutter), you may also be wondering "how long is Baldur's Gate 3?". Luckily, we've got the answer for you. And fine, since you're still wondering, we've also got a rundown of everything you need to know about your BG3 romance options.