What is the Baldur's Gate 3 release time? The BG3 release date is finally here, so the next question we need to answer is what time you can download it in your area. If you're like us, we know you're sitting at your PC just waiting to download Larian's latest DnD game.
Since the Baldur's Gate 3 preload information is not good news, if you're already chomping at the bit to get to Faerun, you should be prepared to get downloading the second the Baldur's Gate 3 release time hits your area. Baldur's Gate 3 is an impressively large game, and it's many quests and vast locations will take some time to get through, so here's when you should get ready to roll.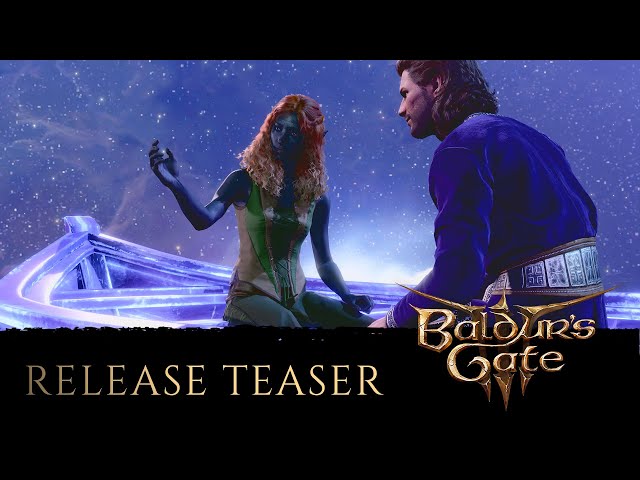 What is the Baldur's Gate 3 release time?
The Baldur's Gate 3 release time on PC is 8am PT/11am EDT/4pm BST on Thursday, August 3, 2023.
Here is a breakdown of the release time in every region:
Los Angeles – 8am, August 3
New York – 11am, August 3
Quebec – 11am, August 3
Rio De Janeiro – 12pm, August 3
Dublin – 4pm, August 3
Gent – 5pm, August 3
Kuala Lumpur – 11PM, August 3
Tokyo – 12am, August 4
Sydney – 1am, August 4
Auckland – 3am, August 4
If you've already played the early access game, you will need to redownload at release time just like everyone else – and there are some big changes to expect when the time comes. Some of the big areas set to see a big overhaul include every Baldur's Gate 3 class and their Baldur's Gate 3 skills.
So load up your PC or Mac, get ready to refresh that page, and check out some of our other Baldur's Gate 3 guides while the DnD game downloads. We can help you learn more about BG3 multiplayer, and the game's controller support options, while other guides, like how to revive characters, will come in handy once you're in.